CFR Bracket Kit - Board-Ski
The Boardski Bracket Kit can carry one snowboard or one pair of skis and poles on the side of the DD, iRack or Mountain Rack. It's the go to bracket for people who both ski and snowboard or have friends that ski and snowboard. Nothing has been compromised in the design securing both skis or snowboards.
Features
Carries one pair of skis/poles or one snowboard.
Light weight Nylon parts are infused with resin that makes them extremely strong and can handle -100 degree cold temps.
Custom made Injected' moulded' straps that wont break in the cold but will break in severe roll overs to prevent damage.
Ratchets and Ladders are custom made for superior ratcheting capabilities.
All mounting Hardware included is made from extremely strong and rust free high grade stainless steel.
Another Dual Ski bracket kit, Boardski bracket kit, Pow surf bracket kit or snowboard bracket kit can be used on other side of rack.
Specifically designed to be fastened to CFR DD, iRack or Mountain Rack. (Sold separately)
Proudly made in Canada.
Related Products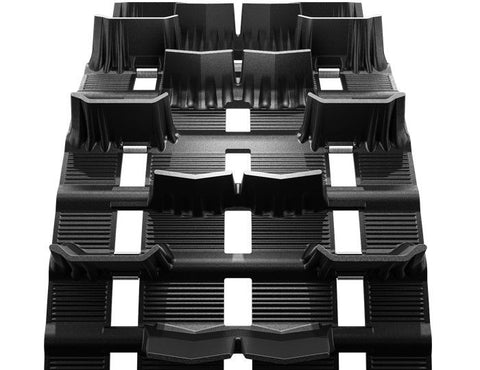 Quick View
{"id":5832379203747,"title":"Snowmobile Composit track M770-3R (3.00″)","handle":"snowmobile-composit-track-m770-3r-3-00","description":"\u003cp\u003e\u003cstrong\u003e\u003cspan style=\"text-decoration: underline;\"\u003e\u003cspan style=\"color: #ff2200;\"\u003e\u003cspan style=\"color: #000000;\" data-mce-style=\"color: #000000;\"\u003e\u003cspan\u003e\u003cspan style=\"color: #ff2a00;\"\u003e\u003c\/span\u003e\u003c\/span\u003e\u003c\/span\u003e\u003c\/span\u003e\u003c\/span\u003e\u003c\/strong\u003eThe \u003cstrong data-mce-fragment=\"1\"\u003eM770-3R\u003c\/strong\u003e is a mountain track with 77mm (3.00″) lugs of pure power that won't leave you behind in soft, deep powder. Well balanced 3″ high lug pattern uses the latest manufacturing technology for exceptional traction in powder snow. The  cupped lugs will flex in the snow for traction yet resist fold-over on the hard pack for improved traction and durability. A lightweight 2 ply track designed to let a rider achieve the full deep power potential of his sled in boondocking conditions.\u003c\/p\u003e\n\u003cp\u003e\u003cstrong\u003e**,The 3R denotes the center ported track which allows bolt on application to all Ski-doo models and all the Polaris models. Some Polaris models need these center ports for their anti-ratchet center driveshaft sprocket. \u003cbr\u003e\u003c\/strong\u003e\u003c\/p\u003e\n\u003cp\u003e\u003cstrong\u003e-01 model Updated to 6 rows of drive knobs to accommodate all new Mountain sled drive systems\u003c\/strong\u003e\u003c\/p\u003e\n\u003cp\u003e\u003cspan style=\"text-decoration: underline;\"\u003e\u003cspan style=\"color: #ff2200;\"\u003e\u003cstrong\u003e\u003c\/strong\u003e\u003c\/span\u003e\u003c\/span\u003e\u003cspan style=\"color: #ff2a00;\"\u003eFor all track order we strongly recommend a phone call or an email to confirm you're ordering the right track\u003c\/span\u003e\u003c\/p\u003e\n\u003cp\u003e\u003cspan style=\"color: #ff2a00;\"\u003e\u003cspan style=\"color: #000000;\"\u003e*bulk item.\u003c\/span\u003e \u003c\/span\u003e\u003c\/p\u003e","published_at":"2020-11-06T12:53:46-08:00","created_at":"2020-11-05T16:25:42-08:00","vendor":"Composit","type":"snowmobile track","tags":["composit","snowmobile track","track","tracks"],"price":136999,"price_min":136999,"price_max":143999,"available":true,"price_varies":true,"compare_at_price":null,"compare_at_price_min":0,"compare_at_price_max":0,"compare_at_price_varies":false,"variants":[{"id":36890997948579,"title":"15 x 156 x 3.00 pitch 3.00","option1":"15 x 156 x 3.00 pitch 3.00","option2":null,"option3":null,"sku":"04-996801","requires_shipping":true,"taxable":true,"featured_image":{"id":19796650819747,"product_id":5832379203747,"position":1,"created_at":"2020-11-05T16:25:46-08:00","updated_at":"2020-11-05T16:25:46-08:00","alt":null,"width":700,"height":540,"src":"\/\/www.revolutionpowersports.ca\/cdn\/shop\/products\/3789ca20-25aa-4c34-9aa5-010925eb1f70_composit-m67-3r-1.jpg?v=1604622346","variant_ids":[36890997948579,36890997981347,36890998014115,36890998046883,36890998079651,36901919981731]},"available":true,"name":"Snowmobile Composit track M770-3R (3.00″) - 15 x 156 x 3.00 pitch 3.00","public_title":"15 x 156 x 3.00 pitch 3.00","options":["15 x 156 x 3.00 pitch 3.00"],"price":137999,"weight":23587,"compare_at_price":null,"inventory_management":"shopify","barcode":"","featured_media":{"alt":null,"id":11970710470819,"position":1,"preview_image":{"aspect_ratio":1.296,"height":540,"width":700,"src":"\/\/www.revolutionpowersports.ca\/cdn\/shop\/products\/3789ca20-25aa-4c34-9aa5-010925eb1f70_composit-m67-3r-1.jpg?v=1604622346"}},"requires_selling_plan":false,"selling_plan_allocations":[]},{"id":36890997981347,"title":"15 x 162 x 3.00 pitch 3.00","option1":"15 x 162 x 3.00 pitch 3.00","option2":null,"option3":null,"sku":"04-996802","requires_shipping":true,"taxable":true,"featured_image":{"id":19796650819747,"product_id":5832379203747,"position":1,"created_at":"2020-11-05T16:25:46-08:00","updated_at":"2020-11-05T16:25:46-08:00","alt":null,"width":700,"height":540,"src":"\/\/www.revolutionpowersports.ca\/cdn\/shop\/products\/3789ca20-25aa-4c34-9aa5-010925eb1f70_composit-m67-3r-1.jpg?v=1604622346","variant_ids":[36890997948579,36890997981347,36890998014115,36890998046883,36890998079651,36901919981731]},"available":true,"name":"Snowmobile Composit track M770-3R (3.00″) - 15 x 162 x 3.00 pitch 3.00","public_title":"15 x 162 x 3.00 pitch 3.00","options":["15 x 162 x 3.00 pitch 3.00"],"price":139999,"weight":23587,"compare_at_price":null,"inventory_management":"shopify","barcode":"","featured_media":{"alt":null,"id":11970710470819,"position":1,"preview_image":{"aspect_ratio":1.296,"height":540,"width":700,"src":"\/\/www.revolutionpowersports.ca\/cdn\/shop\/products\/3789ca20-25aa-4c34-9aa5-010925eb1f70_composit-m67-3r-1.jpg?v=1604622346"}},"requires_selling_plan":false,"selling_plan_allocations":[]},{"id":36890998014115,"title":"15 x 174 x 3.00 pitch 3.00","option1":"15 x 174 x 3.00 pitch 3.00","option2":null,"option3":null,"sku":"04-996803","requires_shipping":true,"taxable":true,"featured_image":{"id":19796650819747,"product_id":5832379203747,"position":1,"created_at":"2020-11-05T16:25:46-08:00","updated_at":"2020-11-05T16:25:46-08:00","alt":null,"width":700,"height":540,"src":"\/\/www.revolutionpowersports.ca\/cdn\/shop\/products\/3789ca20-25aa-4c34-9aa5-010925eb1f70_composit-m67-3r-1.jpg?v=1604622346","variant_ids":[36890997948579,36890997981347,36890998014115,36890998046883,36890998079651,36901919981731]},"available":true,"name":"Snowmobile Composit track M770-3R (3.00″) - 15 x 174 x 3.00 pitch 3.00","public_title":"15 x 174 x 3.00 pitch 3.00","options":["15 x 174 x 3.00 pitch 3.00"],"price":143999,"weight":23587,"compare_at_price":null,"inventory_management":"shopify","barcode":"","featured_media":{"alt":null,"id":11970710470819,"position":1,"preview_image":{"aspect_ratio":1.296,"height":540,"width":700,"src":"\/\/www.revolutionpowersports.ca\/cdn\/shop\/products\/3789ca20-25aa-4c34-9aa5-010925eb1f70_composit-m67-3r-1.jpg?v=1604622346"}},"requires_selling_plan":false,"selling_plan_allocations":[]},{"id":36890998079651,"title":"15 x 154 3.00 pitch 3.50","option1":"15 x 154 3.00 pitch 3.50","option2":null,"option3":null,"sku":"04-996804-01","requires_shipping":true,"taxable":true,"featured_image":{"id":19796650819747,"product_id":5832379203747,"position":1,"created_at":"2020-11-05T16:25:46-08:00","updated_at":"2020-11-05T16:25:46-08:00","alt":null,"width":700,"height":540,"src":"\/\/www.revolutionpowersports.ca\/cdn\/shop\/products\/3789ca20-25aa-4c34-9aa5-010925eb1f70_composit-m67-3r-1.jpg?v=1604622346","variant_ids":[36890997948579,36890997981347,36890998014115,36890998046883,36890998079651,36901919981731]},"available":true,"name":"Snowmobile Composit track M770-3R (3.00″) - 15 x 154 3.00 pitch 3.50","public_title":"15 x 154 3.00 pitch 3.50","options":["15 x 154 3.00 pitch 3.50"],"price":136999,"weight":23587,"compare_at_price":null,"inventory_management":"shopify","barcode":"","featured_media":{"alt":null,"id":11970710470819,"position":1,"preview_image":{"aspect_ratio":1.296,"height":540,"width":700,"src":"\/\/www.revolutionpowersports.ca\/cdn\/shop\/products\/3789ca20-25aa-4c34-9aa5-010925eb1f70_composit-m67-3r-1.jpg?v=1604622346"}},"requires_selling_plan":false,"selling_plan_allocations":[]},{"id":36890998046883,"title":"15 x 165 x 3.00 pitch 3.50","option1":"15 x 165 x 3.00 pitch 3.50","option2":null,"option3":null,"sku":"04-996805-01","requires_shipping":true,"taxable":true,"featured_image":{"id":19796650819747,"product_id":5832379203747,"position":1,"created_at":"2020-11-05T16:25:46-08:00","updated_at":"2020-11-05T16:25:46-08:00","alt":null,"width":700,"height":540,"src":"\/\/www.revolutionpowersports.ca\/cdn\/shop\/products\/3789ca20-25aa-4c34-9aa5-010925eb1f70_composit-m67-3r-1.jpg?v=1604622346","variant_ids":[36890997948579,36890997981347,36890998014115,36890998046883,36890998079651,36901919981731]},"available":true,"name":"Snowmobile Composit track M770-3R (3.00″) - 15 x 165 x 3.00 pitch 3.50","public_title":"15 x 165 x 3.00 pitch 3.50","options":["15 x 165 x 3.00 pitch 3.50"],"price":138999,"weight":23587,"compare_at_price":null,"inventory_management":"shopify","barcode":"","featured_media":{"alt":null,"id":11970710470819,"position":1,"preview_image":{"aspect_ratio":1.296,"height":540,"width":700,"src":"\/\/www.revolutionpowersports.ca\/cdn\/shop\/products\/3789ca20-25aa-4c34-9aa5-010925eb1f70_composit-m67-3r-1.jpg?v=1604622346"}},"requires_selling_plan":false,"selling_plan_allocations":[]},{"id":36901919981731,"title":"15 x 175 x 3 pitch 3.5","option1":"15 x 175 x 3 pitch 3.5","option2":null,"option3":null,"sku":"04-996806-01","requires_shipping":true,"taxable":true,"featured_image":{"id":19796650819747,"product_id":5832379203747,"position":1,"created_at":"2020-11-05T16:25:46-08:00","updated_at":"2020-11-05T16:25:46-08:00","alt":null,"width":700,"height":540,"src":"\/\/www.revolutionpowersports.ca\/cdn\/shop\/products\/3789ca20-25aa-4c34-9aa5-010925eb1f70_composit-m67-3r-1.jpg?v=1604622346","variant_ids":[36890997948579,36890997981347,36890998014115,36890998046883,36890998079651,36901919981731]},"available":true,"name":"Snowmobile Composit track M770-3R (3.00″) - 15 x 175 x 3 pitch 3.5","public_title":"15 x 175 x 3 pitch 3.5","options":["15 x 175 x 3 pitch 3.5"],"price":143999,"weight":23587,"compare_at_price":null,"inventory_management":"shopify","barcode":"","featured_media":{"alt":null,"id":11970710470819,"position":1,"preview_image":{"aspect_ratio":1.296,"height":540,"width":700,"src":"\/\/www.revolutionpowersports.ca\/cdn\/shop\/products\/3789ca20-25aa-4c34-9aa5-010925eb1f70_composit-m67-3r-1.jpg?v=1604622346"}},"requires_selling_plan":false,"selling_plan_allocations":[]}],"images":["\/\/www.revolutionpowersports.ca\/cdn\/shop\/products\/3789ca20-25aa-4c34-9aa5-010925eb1f70_composit-m67-3r-1.jpg?v=1604622346"],"featured_image":"\/\/www.revolutionpowersports.ca\/cdn\/shop\/products\/3789ca20-25aa-4c34-9aa5-010925eb1f70_composit-m67-3r-1.jpg?v=1604622346","options":["Size"],"media":[{"alt":null,"id":11970710470819,"position":1,"preview_image":{"aspect_ratio":1.296,"height":540,"width":700,"src":"\/\/www.revolutionpowersports.ca\/cdn\/shop\/products\/3789ca20-25aa-4c34-9aa5-010925eb1f70_composit-m67-3r-1.jpg?v=1604622346"},"aspect_ratio":1.296,"height":540,"media_type":"image","src":"\/\/www.revolutionpowersports.ca\/cdn\/shop\/products\/3789ca20-25aa-4c34-9aa5-010925eb1f70_composit-m67-3r-1.jpg?v=1604622346","width":700}],"requires_selling_plan":false,"selling_plan_groups":[],"content":"\u003cp\u003e\u003cstrong\u003e\u003cspan style=\"text-decoration: underline;\"\u003e\u003cspan style=\"color: #ff2200;\"\u003e\u003cspan style=\"color: #000000;\" data-mce-style=\"color: #000000;\"\u003e\u003cspan\u003e\u003cspan style=\"color: #ff2a00;\"\u003e\u003c\/span\u003e\u003c\/span\u003e\u003c\/span\u003e\u003c\/span\u003e\u003c\/span\u003e\u003c\/strong\u003eThe \u003cstrong data-mce-fragment=\"1\"\u003eM770-3R\u003c\/strong\u003e is a mountain track with 77mm (3.00″) lugs of pure power that won't leave you behind in soft, deep powder. Well balanced 3″ high lug pattern uses the latest manufacturing technology for exceptional traction in powder snow. The  cupped lugs will flex in the snow for traction yet resist fold-over on the hard pack for improved traction and durability. A lightweight 2 ply track designed to let a rider achieve the full deep power potential of his sled in boondocking conditions.\u003c\/p\u003e\n\u003cp\u003e\u003cstrong\u003e**,The 3R denotes the center ported track which allows bolt on application to all Ski-doo models and all the Polaris models. Some Polaris models need these center ports for their anti-ratchet center driveshaft sprocket. \u003cbr\u003e\u003c\/strong\u003e\u003c\/p\u003e\n\u003cp\u003e\u003cstrong\u003e-01 model Updated to 6 rows of drive knobs to accommodate all new Mountain sled drive systems\u003c\/strong\u003e\u003c\/p\u003e\n\u003cp\u003e\u003cspan style=\"text-decoration: underline;\"\u003e\u003cspan style=\"color: #ff2200;\"\u003e\u003cstrong\u003e\u003c\/strong\u003e\u003c\/span\u003e\u003c\/span\u003e\u003cspan style=\"color: #ff2a00;\"\u003eFor all track order we strongly recommend a phone call or an email to confirm you're ordering the right track\u003c\/span\u003e\u003c\/p\u003e\n\u003cp\u003e\u003cspan style=\"color: #ff2a00;\"\u003e\u003cspan style=\"color: #000000;\"\u003e*bulk item.\u003c\/span\u003e \u003c\/span\u003e\u003c\/p\u003e"}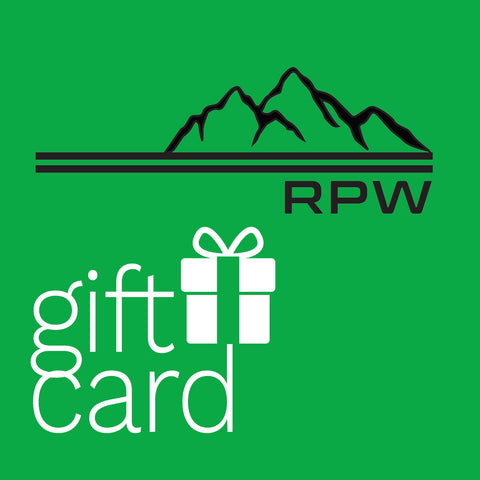 Quick View
{"id":5784096342179,"title":"Revolution PowerSports Gift Card","handle":"revolution-power-sports-gift-card","description":"\u003cstrong\u003e\u003cspan style=\"color: #000000;\"\u003eGift Cards are an Ideal Gift.\u003c\/span\u003e\u003c\/strong\u003e\n\u003cp\u003eOur gift card gives you the choice to pay for a purchase made in  our store or on our website. \u003c\/p\u003e\n\u003cp\u003e\u003cspan\u003e\u003cimg alt=\"\" src=\"https:\/\/cdn.shopify.com\/s\/files\/1\/0499\/8302\/9411\/files\/RPW_logo---Marie-Claude-Rochette_750-wide_160x160.jpg?v=1603124698\"\u003e\u003c\/span\u003e\u003c\/p\u003e\n\u003cp\u003e\u003cspan\u003e*It cannot be redeemed for cash or \u003cspan class=\"b5\"\u003erefundable\u003c\/span\u003e. If gift card is lost, stolen, or used without authorization, it cannot be replaced\u003c\/span\u003e\u003c\/p\u003e","published_at":"2020-10-19T10:08:33-07:00","created_at":"2020-10-19T10:08:30-07:00","vendor":"Revolution Powersports","type":"Gift certificate","tags":["gift card","gift certificate","misc"],"price":2500,"price_min":2500,"price_max":25000,"available":true,"price_varies":true,"compare_at_price":null,"compare_at_price_min":0,"compare_at_price_max":0,"compare_at_price_varies":false,"variants":[{"id":36685356892323,"title":"CA$25.00","option1":"CA$25.00","option2":null,"option3":null,"sku":null,"requires_shipping":false,"taxable":false,"featured_image":{"id":19715131605155,"product_id":5784096342179,"position":2,"created_at":"2020-10-31T13:56:00-07:00","updated_at":"2020-12-11T11:31:46-08:00","alt":null,"width":400,"height":400,"src":"\/\/www.revolutionpowersports.ca\/cdn\/shop\/products\/25.php.jpg?v=1607715106","variant_ids":[36685356892323]},"available":true,"name":"Revolution PowerSports Gift Card - CA$25.00","public_title":"CA$25.00","options":["CA$25.00"],"price":2500,"weight":0,"compare_at_price":null,"inventory_management":null,"barcode":null,"featured_media":{"alt":null,"id":11889131225251,"position":2,"preview_image":{"aspect_ratio":1.0,"height":400,"width":400,"src":"\/\/www.revolutionpowersports.ca\/cdn\/shop\/products\/25.php.jpg?v=1607715106"}},"requires_selling_plan":false,"selling_plan_allocations":[]},{"id":36685356925091,"title":"CA$50.00","option1":"CA$50.00","option2":null,"option3":null,"sku":null,"requires_shipping":false,"taxable":false,"featured_image":{"id":19715159883939,"product_id":5784096342179,"position":3,"created_at":"2020-10-31T14:02:12-07:00","updated_at":"2020-12-11T11:32:17-08:00","alt":null,"width":400,"height":400,"src":"\/\/www.revolutionpowersports.ca\/cdn\/shop\/products\/50.png?v=1607715137","variant_ids":[36685356925091]},"available":true,"name":"Revolution PowerSports Gift Card - CA$50.00","public_title":"CA$50.00","options":["CA$50.00"],"price":5000,"weight":0,"compare_at_price":null,"inventory_management":null,"barcode":null,"featured_media":{"alt":null,"id":11889159569571,"position":3,"preview_image":{"aspect_ratio":1.0,"height":400,"width":400,"src":"\/\/www.revolutionpowersports.ca\/cdn\/shop\/products\/50.png?v=1607715137"}},"requires_selling_plan":false,"selling_plan_allocations":[]},{"id":36685356957859,"title":"CA$100.00","option1":"CA$100.00","option2":null,"option3":null,"sku":null,"requires_shipping":false,"taxable":false,"featured_image":{"id":19715144351907,"product_id":5784096342179,"position":4,"created_at":"2020-10-31T13:59:01-07:00","updated_at":"2020-12-11T11:32:17-08:00","alt":null,"width":400,"height":400,"src":"\/\/www.revolutionpowersports.ca\/cdn\/shop\/products\/100.png?v=1607715137","variant_ids":[36685356957859]},"available":true,"name":"Revolution PowerSports Gift Card - CA$100.00","public_title":"CA$100.00","options":["CA$100.00"],"price":10000,"weight":0,"compare_at_price":null,"inventory_management":null,"barcode":null,"featured_media":{"alt":null,"id":11889143873699,"position":4,"preview_image":{"aspect_ratio":1.0,"height":400,"width":400,"src":"\/\/www.revolutionpowersports.ca\/cdn\/shop\/products\/100.png?v=1607715137"}},"requires_selling_plan":false,"selling_plan_allocations":[]},{"id":36685356990627,"title":"CA$250.00","option1":"CA$250.00","option2":null,"option3":null,"sku":null,"requires_shipping":false,"taxable":false,"featured_image":{"id":19715150413987,"product_id":5784096342179,"position":5,"created_at":"2020-10-31T14:00:06-07:00","updated_at":"2020-12-11T11:32:17-08:00","alt":null,"width":400,"height":400,"src":"\/\/www.revolutionpowersports.ca\/cdn\/shop\/products\/250.png?v=1607715137","variant_ids":[36685356990627]},"available":true,"name":"Revolution PowerSports Gift Card - CA$250.00","public_title":"CA$250.00","options":["CA$250.00"],"price":25000,"weight":0,"compare_at_price":null,"inventory_management":null,"barcode":null,"featured_media":{"alt":null,"id":11889150066851,"position":5,"preview_image":{"aspect_ratio":1.0,"height":400,"width":400,"src":"\/\/www.revolutionpowersports.ca\/cdn\/shop\/products\/250.png?v=1607715137"}},"requires_selling_plan":false,"selling_plan_allocations":[]}],"images":["\/\/www.revolutionpowersports.ca\/cdn\/shop\/products\/Gift-Card.jpg?v=1607715106","\/\/www.revolutionpowersports.ca\/cdn\/shop\/products\/25.php.jpg?v=1607715106","\/\/www.revolutionpowersports.ca\/cdn\/shop\/products\/50.png?v=1607715137","\/\/www.revolutionpowersports.ca\/cdn\/shop\/products\/100.png?v=1607715137","\/\/www.revolutionpowersports.ca\/cdn\/shop\/products\/250.png?v=1607715137"],"featured_image":"\/\/www.revolutionpowersports.ca\/cdn\/shop\/products\/Gift-Card.jpg?v=1607715106","options":["Denominations"],"media":[{"alt":null,"id":11726340980899,"position":1,"preview_image":{"aspect_ratio":1.0,"height":1200,"width":1200,"src":"\/\/www.revolutionpowersports.ca\/cdn\/shop\/products\/Gift-Card.jpg?v=1607715106"},"aspect_ratio":1.0,"height":1200,"media_type":"image","src":"\/\/www.revolutionpowersports.ca\/cdn\/shop\/products\/Gift-Card.jpg?v=1607715106","width":1200},{"alt":null,"id":11889131225251,"position":2,"preview_image":{"aspect_ratio":1.0,"height":400,"width":400,"src":"\/\/www.revolutionpowersports.ca\/cdn\/shop\/products\/25.php.jpg?v=1607715106"},"aspect_ratio":1.0,"height":400,"media_type":"image","src":"\/\/www.revolutionpowersports.ca\/cdn\/shop\/products\/25.php.jpg?v=1607715106","width":400},{"alt":null,"id":11889159569571,"position":3,"preview_image":{"aspect_ratio":1.0,"height":400,"width":400,"src":"\/\/www.revolutionpowersports.ca\/cdn\/shop\/products\/50.png?v=1607715137"},"aspect_ratio":1.0,"height":400,"media_type":"image","src":"\/\/www.revolutionpowersports.ca\/cdn\/shop\/products\/50.png?v=1607715137","width":400},{"alt":null,"id":11889143873699,"position":4,"preview_image":{"aspect_ratio":1.0,"height":400,"width":400,"src":"\/\/www.revolutionpowersports.ca\/cdn\/shop\/products\/100.png?v=1607715137"},"aspect_ratio":1.0,"height":400,"media_type":"image","src":"\/\/www.revolutionpowersports.ca\/cdn\/shop\/products\/100.png?v=1607715137","width":400},{"alt":null,"id":11889150066851,"position":5,"preview_image":{"aspect_ratio":1.0,"height":400,"width":400,"src":"\/\/www.revolutionpowersports.ca\/cdn\/shop\/products\/250.png?v=1607715137"},"aspect_ratio":1.0,"height":400,"media_type":"image","src":"\/\/www.revolutionpowersports.ca\/cdn\/shop\/products\/250.png?v=1607715137","width":400}],"requires_selling_plan":false,"selling_plan_groups":[],"content":"\u003cstrong\u003e\u003cspan style=\"color: #000000;\"\u003eGift Cards are an Ideal Gift.\u003c\/span\u003e\u003c\/strong\u003e\n\u003cp\u003eOur gift card gives you the choice to pay for a purchase made in  our store or on our website. \u003c\/p\u003e\n\u003cp\u003e\u003cspan\u003e\u003cimg alt=\"\" src=\"https:\/\/cdn.shopify.com\/s\/files\/1\/0499\/8302\/9411\/files\/RPW_logo---Marie-Claude-Rochette_750-wide_160x160.jpg?v=1603124698\"\u003e\u003c\/span\u003e\u003c\/p\u003e\n\u003cp\u003e\u003cspan\u003e*It cannot be redeemed for cash or \u003cspan class=\"b5\"\u003erefundable\u003c\/span\u003e. If gift card is lost, stolen, or used without authorization, it cannot be replaced\u003c\/span\u003e\u003c\/p\u003e"}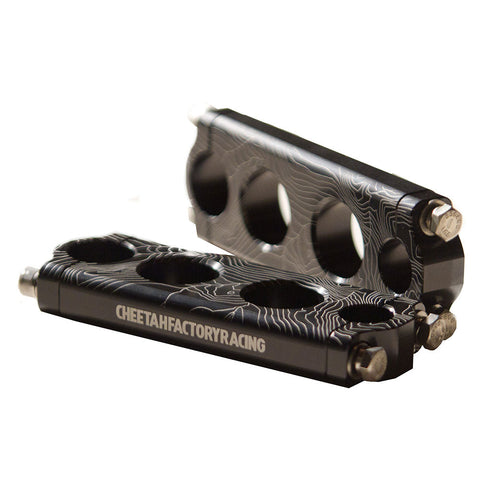 Quick View
{"id":5754775765155,"title":"CFR Knucks Handlebar Risers","handle":"cfr-knucks-handlebar-risers","description":"\u003cp\u003eThe CFR Knucks Handlebar risers are ideal to personally customize the height of your snowmobile handlebars.\u003cbr\u003e\u003c\/p\u003e\n\u003cp\u003eMachined from Hi-Strength super tough 6061 - T06 Aluminum they can take anything you can throw at them. An anodized black tumble finish and Graphics kit will add some style to your steed. The graphics are not just for looks with a centering line on the top cap allowing you to adjust your handlebars to where you want them! The Knucks come in 1.25\"-8\" heights and will work on your 7\/8\" or oversized 1 1\/8\" bars. \u003cbr\u003e\u003c\/p\u003e\n\u003ch3\u003eFeatures\u003c\/h3\u003e\n\u003cul\u003e\n\u003cli\u003eCNC machined from Hi strength 6061 - T06 Aluminum\u003c\/li\u003e\n\u003cli\u003eGraphics are laser etched for a durable long lasting look\u003c\/li\u003e\n\u003cli\u003eAnodized black and tumbled finished\u003c\/li\u003e\n\u003cli\u003eAvailable in 2,3,4,5,6,7 and 8\" inch heights\u003c\/li\u003e\n\u003cli\u003eWill work with either 1-1\/8\" tapered bar or 7\/8\"bars. (Adapter included)\u003c\/li\u003e\n\u003cli\u003ePatent pending anti-slip insert keeps bars where you want them\u003c\/li\u003e\n\u003cli\u003eYou must have a pivot style steering post or a double pivot adapter\u003c\/li\u003e\n\u003cli\u003eDesigned to be used with the new CFR Boondocker, DT and Rooster Handlebars but will work with all aftermarket and stock handlebars.\u003c\/li\u003e\n\u003cli\u003eDouble check length of cables and brake lines for a proper fit. Extended length cables or brake lines may be required for proper operation\u003c\/li\u003e\n\u003cli\u003eMade in Whistler, BC Canada\u003c\/li\u003e\n\u003c\/ul\u003e","published_at":"2020-04-29T13:17:59-07:00","created_at":"2020-10-09T16:20:09-07:00","vendor":"CFR","type":"Handlebars","tags":["100-250","15% OFF BLACK FRIDAY","BRAND_CFR","cfr","colour-black","colour-blue","colour-gold","colour-purple","colour-red","handlebars","MAR10","parts","sale_sale","size-1-25","size-2","size-2-5","size-3","size-3-5","size-4","size-5","size-6","size-7","size-8","SNOW","W19\/20","W20\/21","W21\/22","W22\/23","W23\/24"],"price":14849,"price_min":14849,"price_max":16499,"available":true,"price_varies":true,"compare_at_price":0,"compare_at_price_min":0,"compare_at_price_max":0,"compare_at_price_varies":false,"variants":[{"id":36554811801763,"title":"Black \/ 1.25\"","option1":"Black","option2":"1.25\"","option3":null,"sku":"CFR-CD60","requires_shipping":true,"taxable":true,"featured_image":{"id":40370791514344,"product_id":5754775765155,"position":1,"created_at":"2023-03-09T09:32:14-08:00","updated_at":"2023-03-09T09:32:14-08:00","alt":null,"width":1000,"height":1000,"src":"\/\/www.revolutionpowersports.ca\/cdn\/shop\/products\/CFR-CD-CD07_0e8e6ff0-1f5e-4dfe-a624-a1e58adf8d4f.jpg?v=1678383134","variant_ids":[36554811801763,36554811867299,36554811900067,36554811932835,36554811998371,36554812031139,36554812063907,36554812129443]},"available":true,"name":"CFR Knucks Handlebar Risers - Black \/ 1.25\"","public_title":"Black \/ 1.25\"","options":["Black","1.25\""],"price":16499,"weight":440,"compare_at_price":0,"inventory_management":"shopify","barcode":"682863462296","featured_media":{"alt":null,"id":32965643403496,"position":1,"preview_image":{"aspect_ratio":1.0,"height":1000,"width":1000,"src":"\/\/www.revolutionpowersports.ca\/cdn\/shop\/products\/CFR-CD-CD07_0e8e6ff0-1f5e-4dfe-a624-a1e58adf8d4f.jpg?v=1678383134"}},"requires_selling_plan":false,"selling_plan_allocations":[]},{"id":36554811867299,"title":"Black \/ 2\"","option1":"Black","option2":"2\"","option3":null,"sku":"CFR-CD29","requires_shipping":true,"taxable":true,"featured_image":{"id":40370791514344,"product_id":5754775765155,"position":1,"created_at":"2023-03-09T09:32:14-08:00","updated_at":"2023-03-09T09:32:14-08:00","alt":null,"width":1000,"height":1000,"src":"\/\/www.revolutionpowersports.ca\/cdn\/shop\/products\/CFR-CD-CD07_0e8e6ff0-1f5e-4dfe-a624-a1e58adf8d4f.jpg?v=1678383134","variant_ids":[36554811801763,36554811867299,36554811900067,36554811932835,36554811998371,36554812031139,36554812063907,36554812129443]},"available":false,"name":"CFR Knucks Handlebar Risers - Black \/ 2\"","public_title":"Black \/ 2\"","options":["Black","2\""],"price":16499,"weight":520,"compare_at_price":0,"inventory_management":"shopify","barcode":"682863462951","featured_media":{"alt":null,"id":32965643403496,"position":1,"preview_image":{"aspect_ratio":1.0,"height":1000,"width":1000,"src":"\/\/www.revolutionpowersports.ca\/cdn\/shop\/products\/CFR-CD-CD07_0e8e6ff0-1f5e-4dfe-a624-a1e58adf8d4f.jpg?v=1678383134"}},"requires_selling_plan":false,"selling_plan_allocations":[]},{"id":36554811900067,"title":"Black \/ 3\"","option1":"Black","option2":"3\"","option3":null,"sku":"CFR-CD28","requires_shipping":true,"taxable":true,"featured_image":{"id":40370791514344,"product_id":5754775765155,"position":1,"created_at":"2023-03-09T09:32:14-08:00","updated_at":"2023-03-09T09:32:14-08:00","alt":null,"width":1000,"height":1000,"src":"\/\/www.revolutionpowersports.ca\/cdn\/shop\/products\/CFR-CD-CD07_0e8e6ff0-1f5e-4dfe-a624-a1e58adf8d4f.jpg?v=1678383134","variant_ids":[36554811801763,36554811867299,36554811900067,36554811932835,36554811998371,36554812031139,36554812063907,36554812129443]},"available":false,"name":"CFR Knucks Handlebar Risers - Black \/ 3\"","public_title":"Black \/ 3\"","options":["Black","3\""],"price":16499,"weight":620,"compare_at_price":0,"inventory_management":"shopify","barcode":"682863462999","featured_media":{"alt":null,"id":32965643403496,"position":1,"preview_image":{"aspect_ratio":1.0,"height":1000,"width":1000,"src":"\/\/www.revolutionpowersports.ca\/cdn\/shop\/products\/CFR-CD-CD07_0e8e6ff0-1f5e-4dfe-a624-a1e58adf8d4f.jpg?v=1678383134"}},"requires_selling_plan":false,"selling_plan_allocations":[]},{"id":36554811932835,"title":"Black \/ 4\"","option1":"Black","option2":"4\"","option3":null,"sku":"CFR-CD07","requires_shipping":true,"taxable":true,"featured_image":{"id":40370791514344,"product_id":5754775765155,"position":1,"created_at":"2023-03-09T09:32:14-08:00","updated_at":"2023-03-09T09:32:14-08:00","alt":null,"width":1000,"height":1000,"src":"\/\/www.revolutionpowersports.ca\/cdn\/shop\/products\/CFR-CD-CD07_0e8e6ff0-1f5e-4dfe-a624-a1e58adf8d4f.jpg?v=1678383134","variant_ids":[36554811801763,36554811867299,36554811900067,36554811932835,36554811998371,36554812031139,36554812063907,36554812129443]},"available":true,"name":"CFR Knucks Handlebar Risers - Black \/ 4\"","public_title":"Black \/ 4\"","options":["Black","4\""],"price":16499,"weight":720,"compare_at_price":0,"inventory_management":"shopify","barcode":"682863463033","featured_media":{"alt":null,"id":32965643403496,"position":1,"preview_image":{"aspect_ratio":1.0,"height":1000,"width":1000,"src":"\/\/www.revolutionpowersports.ca\/cdn\/shop\/products\/CFR-CD-CD07_0e8e6ff0-1f5e-4dfe-a624-a1e58adf8d4f.jpg?v=1678383134"}},"requires_selling_plan":false,"selling_plan_allocations":[]},{"id":36554811998371,"title":"Black \/ 5\"","option1":"Black","option2":"5\"","option3":null,"sku":"CFR-CD08","requires_shipping":true,"taxable":true,"featured_image":{"id":40370791514344,"product_id":5754775765155,"position":1,"created_at":"2023-03-09T09:32:14-08:00","updated_at":"2023-03-09T09:32:14-08:00","alt":null,"width":1000,"height":1000,"src":"\/\/www.revolutionpowersports.ca\/cdn\/shop\/products\/CFR-CD-CD07_0e8e6ff0-1f5e-4dfe-a624-a1e58adf8d4f.jpg?v=1678383134","variant_ids":[36554811801763,36554811867299,36554811900067,36554811932835,36554811998371,36554812031139,36554812063907,36554812129443]},"available":true,"name":"CFR Knucks Handlebar Risers - Black \/ 5\"","public_title":"Black \/ 5\"","options":["Black","5\""],"price":16499,"weight":780,"compare_at_price":0,"inventory_management":"shopify","barcode":"682863463071","featured_media":{"alt":null,"id":32965643403496,"position":1,"preview_image":{"aspect_ratio":1.0,"height":1000,"width":1000,"src":"\/\/www.revolutionpowersports.ca\/cdn\/shop\/products\/CFR-CD-CD07_0e8e6ff0-1f5e-4dfe-a624-a1e58adf8d4f.jpg?v=1678383134"}},"requires_selling_plan":false,"selling_plan_allocations":[]},{"id":36554812031139,"title":"Black \/ 6\"","option1":"Black","option2":"6\"","option3":null,"sku":"CFR-CD09","requires_shipping":true,"taxable":true,"featured_image":{"id":40370791514344,"product_id":5754775765155,"position":1,"created_at":"2023-03-09T09:32:14-08:00","updated_at":"2023-03-09T09:32:14-08:00","alt":null,"width":1000,"height":1000,"src":"\/\/www.revolutionpowersports.ca\/cdn\/shop\/products\/CFR-CD-CD07_0e8e6ff0-1f5e-4dfe-a624-a1e58adf8d4f.jpg?v=1678383134","variant_ids":[36554811801763,36554811867299,36554811900067,36554811932835,36554811998371,36554812031139,36554812063907,36554812129443]},"available":true,"name":"CFR Knucks Handlebar Risers - Black \/ 6\"","public_title":"Black \/ 6\"","options":["Black","6\""],"price":16499,"weight":1000,"compare_at_price":0,"inventory_management":"shopify","barcode":"682863463118","featured_media":{"alt":null,"id":32965643403496,"position":1,"preview_image":{"aspect_ratio":1.0,"height":1000,"width":1000,"src":"\/\/www.revolutionpowersports.ca\/cdn\/shop\/products\/CFR-CD-CD07_0e8e6ff0-1f5e-4dfe-a624-a1e58adf8d4f.jpg?v=1678383134"}},"requires_selling_plan":false,"selling_plan_allocations":[]},{"id":36554812063907,"title":"Black \/ 7\"","option1":"Black","option2":"7\"","option3":null,"sku":"CFR-CD10","requires_shipping":true,"taxable":true,"featured_image":{"id":40370791514344,"product_id":5754775765155,"position":1,"created_at":"2023-03-09T09:32:14-08:00","updated_at":"2023-03-09T09:32:14-08:00","alt":null,"width":1000,"height":1000,"src":"\/\/www.revolutionpowersports.ca\/cdn\/shop\/products\/CFR-CD-CD07_0e8e6ff0-1f5e-4dfe-a624-a1e58adf8d4f.jpg?v=1678383134","variant_ids":[36554811801763,36554811867299,36554811900067,36554811932835,36554811998371,36554812031139,36554812063907,36554812129443]},"available":true,"name":"CFR Knucks Handlebar Risers - Black \/ 7\"","public_title":"Black \/ 7\"","options":["Black","7\""],"price":16499,"weight":920,"compare_at_price":0,"inventory_management":"shopify","barcode":"682863463156","featured_media":{"alt":null,"id":32965643403496,"position":1,"preview_image":{"aspect_ratio":1.0,"height":1000,"width":1000,"src":"\/\/www.revolutionpowersports.ca\/cdn\/shop\/products\/CFR-CD-CD07_0e8e6ff0-1f5e-4dfe-a624-a1e58adf8d4f.jpg?v=1678383134"}},"requires_selling_plan":false,"selling_plan_allocations":[]},{"id":36554812129443,"title":"Black \/ 8\"","option1":"Black","option2":"8\"","option3":null,"sku":"CFR-CD11","requires_shipping":true,"taxable":true,"featured_image":{"id":40370791514344,"product_id":5754775765155,"position":1,"created_at":"2023-03-09T09:32:14-08:00","updated_at":"2023-03-09T09:32:14-08:00","alt":null,"width":1000,"height":1000,"src":"\/\/www.revolutionpowersports.ca\/cdn\/shop\/products\/CFR-CD-CD07_0e8e6ff0-1f5e-4dfe-a624-a1e58adf8d4f.jpg?v=1678383134","variant_ids":[36554811801763,36554811867299,36554811900067,36554811932835,36554811998371,36554812031139,36554812063907,36554812129443]},"available":false,"name":"CFR Knucks Handlebar Risers - Black \/ 8\"","public_title":"Black \/ 8\"","options":["Black","8\""],"price":16499,"weight":1020,"compare_at_price":0,"inventory_management":"shopify","barcode":"682863463194","featured_media":{"alt":null,"id":32965643403496,"position":1,"preview_image":{"aspect_ratio":1.0,"height":1000,"width":1000,"src":"\/\/www.revolutionpowersports.ca\/cdn\/shop\/products\/CFR-CD-CD07_0e8e6ff0-1f5e-4dfe-a624-a1e58adf8d4f.jpg?v=1678383134"}},"requires_selling_plan":false,"selling_plan_allocations":[]},{"id":36554812162211,"title":"Blue \/ 1.25\"","option1":"Blue","option2":"1.25\"","option3":null,"sku":"CFR-CD60.1","requires_shipping":true,"taxable":true,"featured_image":{"id":40370791547112,"product_id":5754775765155,"position":2,"created_at":"2023-03-09T09:32:14-08:00","updated_at":"2023-03-09T09:32:14-08:00","alt":null,"width":800,"height":800,"src":"\/\/www.revolutionpowersports.ca\/cdn\/shop\/products\/CFR--CD-KNUCKS-BLUE_80060f96-1a19-46a0-841d-f67f4db57f80.jpg?v=1678383134","variant_ids":[36554812162211,36554812227747,36554812260515,36554812293283,36554812358819,36554812391587,36554812424355,36554812457123]},"available":true,"name":"CFR Knucks Handlebar Risers - Blue \/ 1.25\"","public_title":"Blue \/ 1.25\"","options":["Blue","1.25\""],"price":16499,"weight":440,"compare_at_price":0,"inventory_management":"shopify","barcode":"682863462920","featured_media":{"alt":null,"id":32965643436264,"position":2,"preview_image":{"aspect_ratio":1.0,"height":800,"width":800,"src":"\/\/www.revolutionpowersports.ca\/cdn\/shop\/products\/CFR--CD-KNUCKS-BLUE_80060f96-1a19-46a0-841d-f67f4db57f80.jpg?v=1678383134"}},"requires_selling_plan":false,"selling_plan_allocations":[]},{"id":36554812227747,"title":"Blue \/ 2\"","option1":"Blue","option2":"2\"","option3":null,"sku":"CFR-CD29.5","requires_shipping":true,"taxable":true,"featured_image":{"id":40370791547112,"product_id":5754775765155,"position":2,"created_at":"2023-03-09T09:32:14-08:00","updated_at":"2023-03-09T09:32:14-08:00","alt":null,"width":800,"height":800,"src":"\/\/www.revolutionpowersports.ca\/cdn\/shop\/products\/CFR--CD-KNUCKS-BLUE_80060f96-1a19-46a0-841d-f67f4db57f80.jpg?v=1678383134","variant_ids":[36554812162211,36554812227747,36554812260515,36554812293283,36554812358819,36554812391587,36554812424355,36554812457123]},"available":true,"name":"CFR Knucks Handlebar Risers - Blue \/ 2\"","public_title":"Blue \/ 2\"","options":["Blue","2\""],"price":16499,"weight":520,"compare_at_price":0,"inventory_management":"shopify","barcode":"682863462968","featured_media":{"alt":null,"id":32965643436264,"position":2,"preview_image":{"aspect_ratio":1.0,"height":800,"width":800,"src":"\/\/www.revolutionpowersports.ca\/cdn\/shop\/products\/CFR--CD-KNUCKS-BLUE_80060f96-1a19-46a0-841d-f67f4db57f80.jpg?v=1678383134"}},"requires_selling_plan":false,"selling_plan_allocations":[]},{"id":36554812260515,"title":"Blue \/ 3\"","option1":"Blue","option2":"3\"","option3":null,"sku":"CFR-CD28.5","requires_shipping":true,"taxable":true,"featured_image":{"id":40370791547112,"product_id":5754775765155,"position":2,"created_at":"2023-03-09T09:32:14-08:00","updated_at":"2023-03-09T09:32:14-08:00","alt":null,"width":800,"height":800,"src":"\/\/www.revolutionpowersports.ca\/cdn\/shop\/products\/CFR--CD-KNUCKS-BLUE_80060f96-1a19-46a0-841d-f67f4db57f80.jpg?v=1678383134","variant_ids":[36554812162211,36554812227747,36554812260515,36554812293283,36554812358819,36554812391587,36554812424355,36554812457123]},"available":true,"name":"CFR Knucks Handlebar Risers - Blue \/ 3\"","public_title":"Blue \/ 3\"","options":["Blue","3\""],"price":16499,"weight":620,"compare_at_price":0,"inventory_management":"shopify","barcode":"682863463002","featured_media":{"alt":null,"id":32965643436264,"position":2,"preview_image":{"aspect_ratio":1.0,"height":800,"width":800,"src":"\/\/www.revolutionpowersports.ca\/cdn\/shop\/products\/CFR--CD-KNUCKS-BLUE_80060f96-1a19-46a0-841d-f67f4db57f80.jpg?v=1678383134"}},"requires_selling_plan":false,"selling_plan_allocations":[]},{"id":36554812293283,"title":"Blue \/ 4\"","option1":"Blue","option2":"4\"","option3":null,"sku":"CFR-CD07.5","requires_shipping":true,"taxable":true,"featured_image":{"id":40370791547112,"product_id":5754775765155,"position":2,"created_at":"2023-03-09T09:32:14-08:00","updated_at":"2023-03-09T09:32:14-08:00","alt":null,"width":800,"height":800,"src":"\/\/www.revolutionpowersports.ca\/cdn\/shop\/products\/CFR--CD-KNUCKS-BLUE_80060f96-1a19-46a0-841d-f67f4db57f80.jpg?v=1678383134","variant_ids":[36554812162211,36554812227747,36554812260515,36554812293283,36554812358819,36554812391587,36554812424355,36554812457123]},"available":false,"name":"CFR Knucks Handlebar Risers - Blue \/ 4\"","public_title":"Blue \/ 4\"","options":["Blue","4\""],"price":16499,"weight":720,"compare_at_price":0,"inventory_management":"shopify","barcode":"682863463040","featured_media":{"alt":null,"id":32965643436264,"position":2,"preview_image":{"aspect_ratio":1.0,"height":800,"width":800,"src":"\/\/www.revolutionpowersports.ca\/cdn\/shop\/products\/CFR--CD-KNUCKS-BLUE_80060f96-1a19-46a0-841d-f67f4db57f80.jpg?v=1678383134"}},"requires_selling_plan":false,"selling_plan_allocations":[]},{"id":36554812358819,"title":"Blue \/ 5\"","option1":"Blue","option2":"5\"","option3":null,"sku":"CFR-CD08.5","requires_shipping":true,"taxable":true,"featured_image":{"id":40370791547112,"product_id":5754775765155,"position":2,"created_at":"2023-03-09T09:32:14-08:00","updated_at":"2023-03-09T09:32:14-08:00","alt":null,"width":800,"height":800,"src":"\/\/www.revolutionpowersports.ca\/cdn\/shop\/products\/CFR--CD-KNUCKS-BLUE_80060f96-1a19-46a0-841d-f67f4db57f80.jpg?v=1678383134","variant_ids":[36554812162211,36554812227747,36554812260515,36554812293283,36554812358819,36554812391587,36554812424355,36554812457123]},"available":true,"name":"CFR Knucks Handlebar Risers - Blue \/ 5\"","public_title":"Blue \/ 5\"","options":["Blue","5\""],"price":16499,"weight":780,"compare_at_price":0,"inventory_management":"shopify","barcode":"682863463088","featured_media":{"alt":null,"id":32965643436264,"position":2,"preview_image":{"aspect_ratio":1.0,"height":800,"width":800,"src":"\/\/www.revolutionpowersports.ca\/cdn\/shop\/products\/CFR--CD-KNUCKS-BLUE_80060f96-1a19-46a0-841d-f67f4db57f80.jpg?v=1678383134"}},"requires_selling_plan":false,"selling_plan_allocations":[]},{"id":36554812391587,"title":"Blue \/ 6\"","option1":"Blue","option2":"6\"","option3":null,"sku":"CFR-CD09.5","requires_shipping":true,"taxable":true,"featured_image":{"id":40370791547112,"product_id":5754775765155,"position":2,"created_at":"2023-03-09T09:32:14-08:00","updated_at":"2023-03-09T09:32:14-08:00","alt":null,"width":800,"height":800,"src":"\/\/www.revolutionpowersports.ca\/cdn\/shop\/products\/CFR--CD-KNUCKS-BLUE_80060f96-1a19-46a0-841d-f67f4db57f80.jpg?v=1678383134","variant_ids":[36554812162211,36554812227747,36554812260515,36554812293283,36554812358819,36554812391587,36554812424355,36554812457123]},"available":true,"name":"CFR Knucks Handlebar Risers - Blue \/ 6\"","public_title":"Blue \/ 6\"","options":["Blue","6\""],"price":16499,"weight":1500,"compare_at_price":0,"inventory_management":"shopify","barcode":"682863463125","featured_media":{"alt":null,"id":32965643436264,"position":2,"preview_image":{"aspect_ratio":1.0,"height":800,"width":800,"src":"\/\/www.revolutionpowersports.ca\/cdn\/shop\/products\/CFR--CD-KNUCKS-BLUE_80060f96-1a19-46a0-841d-f67f4db57f80.jpg?v=1678383134"}},"requires_selling_plan":false,"selling_plan_allocations":[]},{"id":36554812424355,"title":"Blue \/ 7\"","option1":"Blue","option2":"7\"","option3":null,"sku":"CFR-CD10.5","requires_shipping":true,"taxable":true,"featured_image":{"id":40370791547112,"product_id":5754775765155,"position":2,"created_at":"2023-03-09T09:32:14-08:00","updated_at":"2023-03-09T09:32:14-08:00","alt":null,"width":800,"height":800,"src":"\/\/www.revolutionpowersports.ca\/cdn\/shop\/products\/CFR--CD-KNUCKS-BLUE_80060f96-1a19-46a0-841d-f67f4db57f80.jpg?v=1678383134","variant_ids":[36554812162211,36554812227747,36554812260515,36554812293283,36554812358819,36554812391587,36554812424355,36554812457123]},"available":false,"name":"CFR Knucks Handlebar Risers - Blue \/ 7\"","public_title":"Blue \/ 7\"","options":["Blue","7\""],"price":16499,"weight":920,"compare_at_price":0,"inventory_management":"shopify","barcode":"682863463163","featured_media":{"alt":null,"id":32965643436264,"position":2,"preview_image":{"aspect_ratio":1.0,"height":800,"width":800,"src":"\/\/www.revolutionpowersports.ca\/cdn\/shop\/products\/CFR--CD-KNUCKS-BLUE_80060f96-1a19-46a0-841d-f67f4db57f80.jpg?v=1678383134"}},"requires_selling_plan":false,"selling_plan_allocations":[]},{"id":36554812457123,"title":"Blue \/ 8\"","option1":"Blue","option2":"8\"","option3":null,"sku":"CFR-CD11.5","requires_shipping":true,"taxable":true,"featured_image":{"id":40370791547112,"product_id":5754775765155,"position":2,"created_at":"2023-03-09T09:32:14-08:00","updated_at":"2023-03-09T09:32:14-08:00","alt":null,"width":800,"height":800,"src":"\/\/www.revolutionpowersports.ca\/cdn\/shop\/products\/CFR--CD-KNUCKS-BLUE_80060f96-1a19-46a0-841d-f67f4db57f80.jpg?v=1678383134","variant_ids":[36554812162211,36554812227747,36554812260515,36554812293283,36554812358819,36554812391587,36554812424355,36554812457123]},"available":true,"name":"CFR Knucks Handlebar Risers - Blue \/ 8\"","public_title":"Blue \/ 8\"","options":["Blue","8\""],"price":16499,"weight":1020,"compare_at_price":0,"inventory_management":"shopify","barcode":"784862440050","featured_media":{"alt":null,"id":32965643436264,"position":2,"preview_image":{"aspect_ratio":1.0,"height":800,"width":800,"src":"\/\/www.revolutionpowersports.ca\/cdn\/shop\/products\/CFR--CD-KNUCKS-BLUE_80060f96-1a19-46a0-841d-f67f4db57f80.jpg?v=1678383134"}},"requires_selling_plan":false,"selling_plan_allocations":[]},{"id":36554812489891,"title":"Gold \/ 1.25\"","option1":"Gold","option2":"1.25\"","option3":null,"sku":"CFR-CD60.2","requires_shipping":true,"taxable":true,"featured_image":{"id":40370791579880,"product_id":5754775765155,"position":3,"created_at":"2023-03-09T09:32:14-08:00","updated_at":"2023-03-09T09:32:14-08:00","alt":null,"width":800,"height":800,"src":"\/\/www.revolutionpowersports.ca\/cdn\/shop\/products\/CFR--CD-KNUCKS-GOLD_5ae11009-79f0-4949-a604-31db5e6b951b.jpg?v=1678383134","variant_ids":[36554812489891,36554812522659,36554812555427,36554812588195,36554812620963,36554812653731,36554812719267,36554812752035]},"available":true,"name":"CFR Knucks Handlebar Risers - Gold \/ 1.25\"","public_title":"Gold \/ 1.25\"","options":["Gold","1.25\""],"price":16499,"weight":440,"compare_at_price":0,"inventory_management":"shopify","barcode":"682863462937","featured_media":{"alt":null,"id":32965643469032,"position":3,"preview_image":{"aspect_ratio":1.0,"height":800,"width":800,"src":"\/\/www.revolutionpowersports.ca\/cdn\/shop\/products\/CFR--CD-KNUCKS-GOLD_5ae11009-79f0-4949-a604-31db5e6b951b.jpg?v=1678383134"}},"requires_selling_plan":false,"selling_plan_allocations":[]},{"id":36554812522659,"title":"Gold \/ 2\"","option1":"Gold","option2":"2\"","option3":null,"sku":"CFR-CD29.1","requires_shipping":true,"taxable":true,"featured_image":{"id":40370791579880,"product_id":5754775765155,"position":3,"created_at":"2023-03-09T09:32:14-08:00","updated_at":"2023-03-09T09:32:14-08:00","alt":null,"width":800,"height":800,"src":"\/\/www.revolutionpowersports.ca\/cdn\/shop\/products\/CFR--CD-KNUCKS-GOLD_5ae11009-79f0-4949-a604-31db5e6b951b.jpg?v=1678383134","variant_ids":[36554812489891,36554812522659,36554812555427,36554812588195,36554812620963,36554812653731,36554812719267,36554812752035]},"available":false,"name":"CFR Knucks Handlebar Risers - Gold \/ 2\"","public_title":"Gold \/ 2\"","options":["Gold","2\""],"price":16499,"weight":520,"compare_at_price":0,"inventory_management":"shopify","barcode":"682863462975","featured_media":{"alt":null,"id":32965643469032,"position":3,"preview_image":{"aspect_ratio":1.0,"height":800,"width":800,"src":"\/\/www.revolutionpowersports.ca\/cdn\/shop\/products\/CFR--CD-KNUCKS-GOLD_5ae11009-79f0-4949-a604-31db5e6b951b.jpg?v=1678383134"}},"requires_selling_plan":false,"selling_plan_allocations":[]},{"id":36554812555427,"title":"Gold \/ 3\"","option1":"Gold","option2":"3\"","option3":null,"sku":"CFR-CD28.6","requires_shipping":true,"taxable":true,"featured_image":{"id":40370791579880,"product_id":5754775765155,"position":3,"created_at":"2023-03-09T09:32:14-08:00","updated_at":"2023-03-09T09:32:14-08:00","alt":null,"width":800,"height":800,"src":"\/\/www.revolutionpowersports.ca\/cdn\/shop\/products\/CFR--CD-KNUCKS-GOLD_5ae11009-79f0-4949-a604-31db5e6b951b.jpg?v=1678383134","variant_ids":[36554812489891,36554812522659,36554812555427,36554812588195,36554812620963,36554812653731,36554812719267,36554812752035]},"available":false,"name":"CFR Knucks Handlebar Risers - Gold \/ 3\"","public_title":"Gold \/ 3\"","options":["Gold","3\""],"price":16499,"weight":620,"compare_at_price":0,"inventory_management":"shopify","barcode":"682863463019","featured_media":{"alt":null,"id":32965643469032,"position":3,"preview_image":{"aspect_ratio":1.0,"height":800,"width":800,"src":"\/\/www.revolutionpowersports.ca\/cdn\/shop\/products\/CFR--CD-KNUCKS-GOLD_5ae11009-79f0-4949-a604-31db5e6b951b.jpg?v=1678383134"}},"requires_selling_plan":false,"selling_plan_allocations":[]},{"id":36554812588195,"title":"Gold \/ 4\"","option1":"Gold","option2":"4\"","option3":null,"sku":"CFR-CD07.1","requires_shipping":true,"taxable":true,"featured_image":{"id":40370791579880,"product_id":5754775765155,"position":3,"created_at":"2023-03-09T09:32:14-08:00","updated_at":"2023-03-09T09:32:14-08:00","alt":null,"width":800,"height":800,"src":"\/\/www.revolutionpowersports.ca\/cdn\/shop\/products\/CFR--CD-KNUCKS-GOLD_5ae11009-79f0-4949-a604-31db5e6b951b.jpg?v=1678383134","variant_ids":[36554812489891,36554812522659,36554812555427,36554812588195,36554812620963,36554812653731,36554812719267,36554812752035]},"available":false,"name":"CFR Knucks Handlebar Risers - Gold \/ 4\"","public_title":"Gold \/ 4\"","options":["Gold","4\""],"price":16499,"weight":720,"compare_at_price":0,"inventory_management":"shopify","barcode":"682863463057","featured_media":{"alt":null,"id":32965643469032,"position":3,"preview_image":{"aspect_ratio":1.0,"height":800,"width":800,"src":"\/\/www.revolutionpowersports.ca\/cdn\/shop\/products\/CFR--CD-KNUCKS-GOLD_5ae11009-79f0-4949-a604-31db5e6b951b.jpg?v=1678383134"}},"requires_selling_plan":false,"selling_plan_allocations":[]},{"id":36554812620963,"title":"Gold \/ 5\"","option1":"Gold","option2":"5\"","option3":null,"sku":"CFR-CD08.1","requires_shipping":true,"taxable":true,"featured_image":{"id":40370791579880,"product_id":5754775765155,"position":3,"created_at":"2023-03-09T09:32:14-08:00","updated_at":"2023-03-09T09:32:14-08:00","alt":null,"width":800,"height":800,"src":"\/\/www.revolutionpowersports.ca\/cdn\/shop\/products\/CFR--CD-KNUCKS-GOLD_5ae11009-79f0-4949-a604-31db5e6b951b.jpg?v=1678383134","variant_ids":[36554812489891,36554812522659,36554812555427,36554812588195,36554812620963,36554812653731,36554812719267,36554812752035]},"available":true,"name":"CFR Knucks Handlebar Risers - Gold \/ 5\"","public_title":"Gold \/ 5\"","options":["Gold","5\""],"price":16499,"weight":780,"compare_at_price":0,"inventory_management":"shopify","barcode":"682863463095","featured_media":{"alt":null,"id":32965643469032,"position":3,"preview_image":{"aspect_ratio":1.0,"height":800,"width":800,"src":"\/\/www.revolutionpowersports.ca\/cdn\/shop\/products\/CFR--CD-KNUCKS-GOLD_5ae11009-79f0-4949-a604-31db5e6b951b.jpg?v=1678383134"}},"requires_selling_plan":false,"selling_plan_allocations":[]},{"id":36554812653731,"title":"Gold \/ 6\"","option1":"Gold","option2":"6\"","option3":null,"sku":"CFR-CD09.1","requires_shipping":true,"taxable":true,"featured_image":{"id":40370791579880,"product_id":5754775765155,"position":3,"created_at":"2023-03-09T09:32:14-08:00","updated_at":"2023-03-09T09:32:14-08:00","alt":null,"width":800,"height":800,"src":"\/\/www.revolutionpowersports.ca\/cdn\/shop\/products\/CFR--CD-KNUCKS-GOLD_5ae11009-79f0-4949-a604-31db5e6b951b.jpg?v=1678383134","variant_ids":[36554812489891,36554812522659,36554812555427,36554812588195,36554812620963,36554812653731,36554812719267,36554812752035]},"available":true,"name":"CFR Knucks Handlebar Risers - Gold \/ 6\"","public_title":"Gold \/ 6\"","options":["Gold","6\""],"price":16499,"weight":1500,"compare_at_price":0,"inventory_management":"shopify","barcode":"682863463132","featured_media":{"alt":null,"id":32965643469032,"position":3,"preview_image":{"aspect_ratio":1.0,"height":800,"width":800,"src":"\/\/www.revolutionpowersports.ca\/cdn\/shop\/products\/CFR--CD-KNUCKS-GOLD_5ae11009-79f0-4949-a604-31db5e6b951b.jpg?v=1678383134"}},"requires_selling_plan":false,"selling_plan_allocations":[]},{"id":36554812719267,"title":"Gold \/ 7\"","option1":"Gold","option2":"7\"","option3":null,"sku":"CFR-CD10.1","requires_shipping":true,"taxable":true,"featured_image":{"id":40370791579880,"product_id":5754775765155,"position":3,"created_at":"2023-03-09T09:32:14-08:00","updated_at":"2023-03-09T09:32:14-08:00","alt":null,"width":800,"height":800,"src":"\/\/www.revolutionpowersports.ca\/cdn\/shop\/products\/CFR--CD-KNUCKS-GOLD_5ae11009-79f0-4949-a604-31db5e6b951b.jpg?v=1678383134","variant_ids":[36554812489891,36554812522659,36554812555427,36554812588195,36554812620963,36554812653731,36554812719267,36554812752035]},"available":true,"name":"CFR Knucks Handlebar Risers - Gold \/ 7\"","public_title":"Gold \/ 7\"","options":["Gold","7\""],"price":16499,"weight":920,"compare_at_price":0,"inventory_management":"shopify","barcode":"682863463170","featured_media":{"alt":null,"id":32965643469032,"position":3,"preview_image":{"aspect_ratio":1.0,"height":800,"width":800,"src":"\/\/www.revolutionpowersports.ca\/cdn\/shop\/products\/CFR--CD-KNUCKS-GOLD_5ae11009-79f0-4949-a604-31db5e6b951b.jpg?v=1678383134"}},"requires_selling_plan":false,"selling_plan_allocations":[]},{"id":36554812752035,"title":"Gold \/ 8\"","option1":"Gold","option2":"8\"","option3":null,"sku":"CFR-CD11.1","requires_shipping":true,"taxable":true,"featured_image":{"id":40370791579880,"product_id":5754775765155,"position":3,"created_at":"2023-03-09T09:32:14-08:00","updated_at":"2023-03-09T09:32:14-08:00","alt":null,"width":800,"height":800,"src":"\/\/www.revolutionpowersports.ca\/cdn\/shop\/products\/CFR--CD-KNUCKS-GOLD_5ae11009-79f0-4949-a604-31db5e6b951b.jpg?v=1678383134","variant_ids":[36554812489891,36554812522659,36554812555427,36554812588195,36554812620963,36554812653731,36554812719267,36554812752035]},"available":true,"name":"CFR Knucks Handlebar Risers - Gold \/ 8\"","public_title":"Gold \/ 8\"","options":["Gold","8\""],"price":16499,"weight":1020,"compare_at_price":0,"inventory_management":"shopify","barcode":"784862440067","featured_media":{"alt":null,"id":32965643469032,"position":3,"preview_image":{"aspect_ratio":1.0,"height":800,"width":800,"src":"\/\/www.revolutionpowersports.ca\/cdn\/shop\/products\/CFR--CD-KNUCKS-GOLD_5ae11009-79f0-4949-a604-31db5e6b951b.jpg?v=1678383134"}},"requires_selling_plan":false,"selling_plan_allocations":[]},{"id":36554812784803,"title":"Purple \/ 1.25\"","option1":"Purple","option2":"1.25\"","option3":null,"sku":"CFR-CD60.3","requires_shipping":true,"taxable":true,"featured_image":{"id":40370791612648,"product_id":5754775765155,"position":4,"created_at":"2023-03-09T09:32:14-08:00","updated_at":"2023-03-09T09:32:14-08:00","alt":null,"width":1080,"height":1080,"src":"\/\/www.revolutionpowersports.ca\/cdn\/shop\/products\/CFR-CD-PURPLEKNUCKS_a53526bc-e001-4165-bd66-9d1596f810ac.jpg?v=1678383134","variant_ids":[36554812784803,36554812817571,36554812850339,36554812883107,36554812915875,36554812948643,36554812981411,36554813014179]},"available":true,"name":"CFR Knucks Handlebar Risers - Purple \/ 1.25\"","public_title":"Purple \/ 1.25\"","options":["Purple","1.25\""],"price":16499,"weight":440,"compare_at_price":0,"inventory_management":"shopify","barcode":"682863462944","featured_media":{"alt":null,"id":32965643501800,"position":4,"preview_image":{"aspect_ratio":1.0,"height":1080,"width":1080,"src":"\/\/www.revolutionpowersports.ca\/cdn\/shop\/products\/CFR-CD-PURPLEKNUCKS_a53526bc-e001-4165-bd66-9d1596f810ac.jpg?v=1678383134"}},"requires_selling_plan":false,"selling_plan_allocations":[]},{"id":36554812817571,"title":"Purple \/ 2\"","option1":"Purple","option2":"2\"","option3":null,"sku":"CFR-CD29.2","requires_shipping":true,"taxable":true,"featured_image":{"id":40370791612648,"product_id":5754775765155,"position":4,"created_at":"2023-03-09T09:32:14-08:00","updated_at":"2023-03-09T09:32:14-08:00","alt":null,"width":1080,"height":1080,"src":"\/\/www.revolutionpowersports.ca\/cdn\/shop\/products\/CFR-CD-PURPLEKNUCKS_a53526bc-e001-4165-bd66-9d1596f810ac.jpg?v=1678383134","variant_ids":[36554812784803,36554812817571,36554812850339,36554812883107,36554812915875,36554812948643,36554812981411,36554813014179]},"available":false,"name":"CFR Knucks Handlebar Risers - Purple \/ 2\"","public_title":"Purple \/ 2\"","options":["Purple","2\""],"price":16499,"weight":520,"compare_at_price":0,"inventory_management":"shopify","barcode":"682863462982","featured_media":{"alt":null,"id":32965643501800,"position":4,"preview_image":{"aspect_ratio":1.0,"height":1080,"width":1080,"src":"\/\/www.revolutionpowersports.ca\/cdn\/shop\/products\/CFR-CD-PURPLEKNUCKS_a53526bc-e001-4165-bd66-9d1596f810ac.jpg?v=1678383134"}},"requires_selling_plan":false,"selling_plan_allocations":[]},{"id":36554812850339,"title":"Purple \/ 3\"","option1":"Purple","option2":"3\"","option3":null,"sku":"CFR-CD28.7","requires_shipping":true,"taxable":true,"featured_image":{"id":40370791612648,"product_id":5754775765155,"position":4,"created_at":"2023-03-09T09:32:14-08:00","updated_at":"2023-03-09T09:32:14-08:00","alt":null,"width":1080,"height":1080,"src":"\/\/www.revolutionpowersports.ca\/cdn\/shop\/products\/CFR-CD-PURPLEKNUCKS_a53526bc-e001-4165-bd66-9d1596f810ac.jpg?v=1678383134","variant_ids":[36554812784803,36554812817571,36554812850339,36554812883107,36554812915875,36554812948643,36554812981411,36554813014179]},"available":false,"name":"CFR Knucks Handlebar Risers - Purple \/ 3\"","public_title":"Purple \/ 3\"","options":["Purple","3\""],"price":16499,"weight":620,"compare_at_price":0,"inventory_management":"shopify","barcode":"682863463026","featured_media":{"alt":null,"id":32965643501800,"position":4,"preview_image":{"aspect_ratio":1.0,"height":1080,"width":1080,"src":"\/\/www.revolutionpowersports.ca\/cdn\/shop\/products\/CFR-CD-PURPLEKNUCKS_a53526bc-e001-4165-bd66-9d1596f810ac.jpg?v=1678383134"}},"requires_selling_plan":false,"selling_plan_allocations":[]},{"id":36554812883107,"title":"Purple \/ 4\"","option1":"Purple","option2":"4\"","option3":null,"sku":"CFR-CD07.2","requires_shipping":true,"taxable":true,"featured_image":{"id":40370791612648,"product_id":5754775765155,"position":4,"created_at":"2023-03-09T09:32:14-08:00","updated_at":"2023-03-09T09:32:14-08:00","alt":null,"width":1080,"height":1080,"src":"\/\/www.revolutionpowersports.ca\/cdn\/shop\/products\/CFR-CD-PURPLEKNUCKS_a53526bc-e001-4165-bd66-9d1596f810ac.jpg?v=1678383134","variant_ids":[36554812784803,36554812817571,36554812850339,36554812883107,36554812915875,36554812948643,36554812981411,36554813014179]},"available":false,"name":"CFR Knucks Handlebar Risers - Purple \/ 4\"","public_title":"Purple \/ 4\"","options":["Purple","4\""],"price":16499,"weight":720,"compare_at_price":0,"inventory_management":"shopify","barcode":"682863463064","featured_media":{"alt":null,"id":32965643501800,"position":4,"preview_image":{"aspect_ratio":1.0,"height":1080,"width":1080,"src":"\/\/www.revolutionpowersports.ca\/cdn\/shop\/products\/CFR-CD-PURPLEKNUCKS_a53526bc-e001-4165-bd66-9d1596f810ac.jpg?v=1678383134"}},"requires_selling_plan":false,"selling_plan_allocations":[]},{"id":36554812915875,"title":"Purple \/ 5\"","option1":"Purple","option2":"5\"","option3":null,"sku":"CFR-CD08.2","requires_shipping":true,"taxable":true,"featured_image":{"id":40370791612648,"product_id":5754775765155,"position":4,"created_at":"2023-03-09T09:32:14-08:00","updated_at":"2023-03-09T09:32:14-08:00","alt":null,"width":1080,"height":1080,"src":"\/\/www.revolutionpowersports.ca\/cdn\/shop\/products\/CFR-CD-PURPLEKNUCKS_a53526bc-e001-4165-bd66-9d1596f810ac.jpg?v=1678383134","variant_ids":[36554812784803,36554812817571,36554812850339,36554812883107,36554812915875,36554812948643,36554812981411,36554813014179]},"available":false,"name":"CFR Knucks Handlebar Risers - Purple \/ 5\"","public_title":"Purple \/ 5\"","options":["Purple","5\""],"price":16499,"weight":780,"compare_at_price":0,"inventory_management":"shopify","barcode":"682863463101","featured_media":{"alt":null,"id":32965643501800,"position":4,"preview_image":{"aspect_ratio":1.0,"height":1080,"width":1080,"src":"\/\/www.revolutionpowersports.ca\/cdn\/shop\/products\/CFR-CD-PURPLEKNUCKS_a53526bc-e001-4165-bd66-9d1596f810ac.jpg?v=1678383134"}},"requires_selling_plan":false,"selling_plan_allocations":[]},{"id":36554812948643,"title":"Purple \/ 6\"","option1":"Purple","option2":"6\"","option3":null,"sku":"CFR-CD09.2","requires_shipping":true,"taxable":true,"featured_image":{"id":40370791612648,"product_id":5754775765155,"position":4,"created_at":"2023-03-09T09:32:14-08:00","updated_at":"2023-03-09T09:32:14-08:00","alt":null,"width":1080,"height":1080,"src":"\/\/www.revolutionpowersports.ca\/cdn\/shop\/products\/CFR-CD-PURPLEKNUCKS_a53526bc-e001-4165-bd66-9d1596f810ac.jpg?v=1678383134","variant_ids":[36554812784803,36554812817571,36554812850339,36554812883107,36554812915875,36554812948643,36554812981411,36554813014179]},"available":false,"name":"CFR Knucks Handlebar Risers - Purple \/ 6\"","public_title":"Purple \/ 6\"","options":["Purple","6\""],"price":16499,"weight":1500,"compare_at_price":0,"inventory_management":"shopify","barcode":"682863463149","featured_media":{"alt":null,"id":32965643501800,"position":4,"preview_image":{"aspect_ratio":1.0,"height":1080,"width":1080,"src":"\/\/www.revolutionpowersports.ca\/cdn\/shop\/products\/CFR-CD-PURPLEKNUCKS_a53526bc-e001-4165-bd66-9d1596f810ac.jpg?v=1678383134"}},"requires_selling_plan":false,"selling_plan_allocations":[]},{"id":36554812981411,"title":"Purple \/ 7\"","option1":"Purple","option2":"7\"","option3":null,"sku":"CFR-CD10.2","requires_shipping":true,"taxable":true,"featured_image":{"id":40370791612648,"product_id":5754775765155,"position":4,"created_at":"2023-03-09T09:32:14-08:00","updated_at":"2023-03-09T09:32:14-08:00","alt":null,"width":1080,"height":1080,"src":"\/\/www.revolutionpowersports.ca\/cdn\/shop\/products\/CFR-CD-PURPLEKNUCKS_a53526bc-e001-4165-bd66-9d1596f810ac.jpg?v=1678383134","variant_ids":[36554812784803,36554812817571,36554812850339,36554812883107,36554812915875,36554812948643,36554812981411,36554813014179]},"available":false,"name":"CFR Knucks Handlebar Risers - Purple \/ 7\"","public_title":"Purple \/ 7\"","options":["Purple","7\""],"price":16499,"weight":920,"compare_at_price":0,"inventory_management":"shopify","barcode":"682863463187","featured_media":{"alt":null,"id":32965643501800,"position":4,"preview_image":{"aspect_ratio":1.0,"height":1080,"width":1080,"src":"\/\/www.revolutionpowersports.ca\/cdn\/shop\/products\/CFR-CD-PURPLEKNUCKS_a53526bc-e001-4165-bd66-9d1596f810ac.jpg?v=1678383134"}},"requires_selling_plan":false,"selling_plan_allocations":[]},{"id":36554813014179,"title":"Purple \/ 8\"","option1":"Purple","option2":"8\"","option3":null,"sku":"CFR-CD11.2","requires_shipping":true,"taxable":true,"featured_image":{"id":40370791612648,"product_id":5754775765155,"position":4,"created_at":"2023-03-09T09:32:14-08:00","updated_at":"2023-03-09T09:32:14-08:00","alt":null,"width":1080,"height":1080,"src":"\/\/www.revolutionpowersports.ca\/cdn\/shop\/products\/CFR-CD-PURPLEKNUCKS_a53526bc-e001-4165-bd66-9d1596f810ac.jpg?v=1678383134","variant_ids":[36554812784803,36554812817571,36554812850339,36554812883107,36554812915875,36554812948643,36554812981411,36554813014179]},"available":false,"name":"CFR Knucks Handlebar Risers - Purple \/ 8\"","public_title":"Purple \/ 8\"","options":["Purple","8\""],"price":16499,"weight":1020,"compare_at_price":0,"inventory_management":"shopify","barcode":"784862440074","featured_media":{"alt":null,"id":32965643501800,"position":4,"preview_image":{"aspect_ratio":1.0,"height":1080,"width":1080,"src":"\/\/www.revolutionpowersports.ca\/cdn\/shop\/products\/CFR-CD-PURPLEKNUCKS_a53526bc-e001-4165-bd66-9d1596f810ac.jpg?v=1678383134"}},"requires_selling_plan":false,"selling_plan_allocations":[]},{"id":42957321634024,"title":"Red \/ 2\"","option1":"Red","option2":"2\"","option3":null,"sku":"CFR-CD29.3","requires_shipping":true,"taxable":true,"featured_image":{"id":40370791645416,"product_id":5754775765155,"position":5,"created_at":"2023-03-09T09:32:14-08:00","updated_at":"2023-03-09T09:32:14-08:00","alt":null,"width":600,"height":600,"src":"\/\/www.revolutionpowersports.ca\/cdn\/shop\/products\/CFR-CD29_07665a20-6a8c-4939-9db8-6cebc2edf84b.jpg?v=1678383134","variant_ids":[42957321634024]},"available":false,"name":"CFR Knucks Handlebar Risers - Red \/ 2\"","public_title":"Red \/ 2\"","options":["Red","2\""],"price":14849,"weight":500,"compare_at_price":null,"inventory_management":"shopify","barcode":"784862440920","featured_media":{"alt":null,"id":32965643534568,"position":5,"preview_image":{"aspect_ratio":1.0,"height":600,"width":600,"src":"\/\/www.revolutionpowersports.ca\/cdn\/shop\/products\/CFR-CD29_07665a20-6a8c-4939-9db8-6cebc2edf84b.jpg?v=1678383134"}},"requires_selling_plan":false,"selling_plan_allocations":[]},{"id":42957321666792,"title":"Red \/ 3\"","option1":"Red","option2":"3\"","option3":null,"sku":"CFR-CD28.8","requires_shipping":true,"taxable":true,"featured_image":null,"available":false,"name":"CFR Knucks Handlebar Risers - Red \/ 3\"","public_title":"Red \/ 3\"","options":["Red","3\""],"price":14849,"weight":500,"compare_at_price":null,"inventory_management":"shopify","barcode":"784862440746","requires_selling_plan":false,"selling_plan_allocations":[]},{"id":42957321699560,"title":"Red \/ 6\"","option1":"Red","option2":"6\"","option3":null,"sku":"CFR-CD09.3","requires_shipping":true,"taxable":true,"featured_image":null,"available":false,"name":"CFR Knucks Handlebar Risers - Red \/ 6\"","public_title":"Red \/ 6\"","options":["Red","6\""],"price":14849,"weight":500,"compare_at_price":null,"inventory_management":"shopify","barcode":"784862440869","requires_selling_plan":false,"selling_plan_allocations":[]},{"id":42957321732328,"title":"Red \/ 5\"","option1":"Red","option2":"5\"","option3":null,"sku":"CFR-CD08.3","requires_shipping":true,"taxable":true,"featured_image":null,"available":false,"name":"CFR Knucks Handlebar Risers - Red \/ 5\"","public_title":"Red \/ 5\"","options":["Red","5\""],"price":14849,"weight":500,"compare_at_price":null,"inventory_management":"shopify","barcode":"784862440852","requires_selling_plan":false,"selling_plan_allocations":[]},{"id":42957321765096,"title":"Red \/ 4\"","option1":"Red","option2":"4\"","option3":null,"sku":"CFR-CD07.3","requires_shipping":true,"taxable":true,"featured_image":null,"available":false,"name":"CFR Knucks Handlebar Risers - Red \/ 4\"","public_title":"Red \/ 4\"","options":["Red","4\""],"price":14849,"weight":500,"compare_at_price":null,"inventory_management":"shopify","barcode":"784862440845","requires_selling_plan":false,"selling_plan_allocations":[]},{"id":44113472323816,"title":"Black \/ 2.5\"\"","option1":"Black","option2":"2.5\"\"","option3":null,"sku":"CFR-CD29.4","requires_shipping":true,"taxable":true,"featured_image":null,"available":false,"name":"CFR Knucks Handlebar Risers - Black \/ 2.5\"\"","public_title":"Black \/ 2.5\"\"","options":["Black","2.5\"\""],"price":14849,"weight":0,"compare_at_price":null,"inventory_management":"shopify","barcode":"784862440739","requires_selling_plan":false,"selling_plan_allocations":[]},{"id":44113472356584,"title":"Black \/ 3.5\"\"","option1":"Black","option2":"3.5\"\"","option3":null,"sku":"CFR-CD28.9","requires_shipping":true,"taxable":true,"featured_image":null,"available":false,"name":"CFR Knucks Handlebar Risers - Black \/ 3.5\"\"","public_title":"Black \/ 3.5\"\"","options":["Black","3.5\"\""],"price":14849,"weight":0,"compare_at_price":null,"inventory_management":"shopify","barcode":"784862440753","requires_selling_plan":false,"selling_plan_allocations":[]}],"images":["\/\/www.revolutionpowersports.ca\/cdn\/shop\/products\/CFR-CD-CD07_0e8e6ff0-1f5e-4dfe-a624-a1e58adf8d4f.jpg?v=1678383134","\/\/www.revolutionpowersports.ca\/cdn\/shop\/products\/CFR--CD-KNUCKS-BLUE_80060f96-1a19-46a0-841d-f67f4db57f80.jpg?v=1678383134","\/\/www.revolutionpowersports.ca\/cdn\/shop\/products\/CFR--CD-KNUCKS-GOLD_5ae11009-79f0-4949-a604-31db5e6b951b.jpg?v=1678383134","\/\/www.revolutionpowersports.ca\/cdn\/shop\/products\/CFR-CD-PURPLEKNUCKS_a53526bc-e001-4165-bd66-9d1596f810ac.jpg?v=1678383134","\/\/www.revolutionpowersports.ca\/cdn\/shop\/products\/CFR-CD29_07665a20-6a8c-4939-9db8-6cebc2edf84b.jpg?v=1678383134"],"featured_image":"\/\/www.revolutionpowersports.ca\/cdn\/shop\/products\/CFR-CD-CD07_0e8e6ff0-1f5e-4dfe-a624-a1e58adf8d4f.jpg?v=1678383134","options":["Black","Variant Option 2"],"media":[{"alt":null,"id":32965643403496,"position":1,"preview_image":{"aspect_ratio":1.0,"height":1000,"width":1000,"src":"\/\/www.revolutionpowersports.ca\/cdn\/shop\/products\/CFR-CD-CD07_0e8e6ff0-1f5e-4dfe-a624-a1e58adf8d4f.jpg?v=1678383134"},"aspect_ratio":1.0,"height":1000,"media_type":"image","src":"\/\/www.revolutionpowersports.ca\/cdn\/shop\/products\/CFR-CD-CD07_0e8e6ff0-1f5e-4dfe-a624-a1e58adf8d4f.jpg?v=1678383134","width":1000},{"alt":null,"id":32965643436264,"position":2,"preview_image":{"aspect_ratio":1.0,"height":800,"width":800,"src":"\/\/www.revolutionpowersports.ca\/cdn\/shop\/products\/CFR--CD-KNUCKS-BLUE_80060f96-1a19-46a0-841d-f67f4db57f80.jpg?v=1678383134"},"aspect_ratio":1.0,"height":800,"media_type":"image","src":"\/\/www.revolutionpowersports.ca\/cdn\/shop\/products\/CFR--CD-KNUCKS-BLUE_80060f96-1a19-46a0-841d-f67f4db57f80.jpg?v=1678383134","width":800},{"alt":null,"id":32965643469032,"position":3,"preview_image":{"aspect_ratio":1.0,"height":800,"width":800,"src":"\/\/www.revolutionpowersports.ca\/cdn\/shop\/products\/CFR--CD-KNUCKS-GOLD_5ae11009-79f0-4949-a604-31db5e6b951b.jpg?v=1678383134"},"aspect_ratio":1.0,"height":800,"media_type":"image","src":"\/\/www.revolutionpowersports.ca\/cdn\/shop\/products\/CFR--CD-KNUCKS-GOLD_5ae11009-79f0-4949-a604-31db5e6b951b.jpg?v=1678383134","width":800},{"alt":null,"id":32965643501800,"position":4,"preview_image":{"aspect_ratio":1.0,"height":1080,"width":1080,"src":"\/\/www.revolutionpowersports.ca\/cdn\/shop\/products\/CFR-CD-PURPLEKNUCKS_a53526bc-e001-4165-bd66-9d1596f810ac.jpg?v=1678383134"},"aspect_ratio":1.0,"height":1080,"media_type":"image","src":"\/\/www.revolutionpowersports.ca\/cdn\/shop\/products\/CFR-CD-PURPLEKNUCKS_a53526bc-e001-4165-bd66-9d1596f810ac.jpg?v=1678383134","width":1080},{"alt":null,"id":32965643534568,"position":5,"preview_image":{"aspect_ratio":1.0,"height":600,"width":600,"src":"\/\/www.revolutionpowersports.ca\/cdn\/shop\/products\/CFR-CD29_07665a20-6a8c-4939-9db8-6cebc2edf84b.jpg?v=1678383134"},"aspect_ratio":1.0,"height":600,"media_type":"image","src":"\/\/www.revolutionpowersports.ca\/cdn\/shop\/products\/CFR-CD29_07665a20-6a8c-4939-9db8-6cebc2edf84b.jpg?v=1678383134","width":600}],"requires_selling_plan":false,"selling_plan_groups":[],"content":"\u003cp\u003eThe CFR Knucks Handlebar risers are ideal to personally customize the height of your snowmobile handlebars.\u003cbr\u003e\u003c\/p\u003e\n\u003cp\u003eMachined from Hi-Strength super tough 6061 - T06 Aluminum they can take anything you can throw at them. An anodized black tumble finish and Graphics kit will add some style to your steed. The graphics are not just for looks with a centering line on the top cap allowing you to adjust your handlebars to where you want them! The Knucks come in 1.25\"-8\" heights and will work on your 7\/8\" or oversized 1 1\/8\" bars. \u003cbr\u003e\u003c\/p\u003e\n\u003ch3\u003eFeatures\u003c\/h3\u003e\n\u003cul\u003e\n\u003cli\u003eCNC machined from Hi strength 6061 - T06 Aluminum\u003c\/li\u003e\n\u003cli\u003eGraphics are laser etched for a durable long lasting look\u003c\/li\u003e\n\u003cli\u003eAnodized black and tumbled finished\u003c\/li\u003e\n\u003cli\u003eAvailable in 2,3,4,5,6,7 and 8\" inch heights\u003c\/li\u003e\n\u003cli\u003eWill work with either 1-1\/8\" tapered bar or 7\/8\"bars. (Adapter included)\u003c\/li\u003e\n\u003cli\u003ePatent pending anti-slip insert keeps bars where you want them\u003c\/li\u003e\n\u003cli\u003eYou must have a pivot style steering post or a double pivot adapter\u003c\/li\u003e\n\u003cli\u003eDesigned to be used with the new CFR Boondocker, DT and Rooster Handlebars but will work with all aftermarket and stock handlebars.\u003c\/li\u003e\n\u003cli\u003eDouble check length of cables and brake lines for a proper fit. Extended length cables or brake lines may be required for proper operation\u003c\/li\u003e\n\u003cli\u003eMade in Whistler, BC Canada\u003c\/li\u003e\n\u003c\/ul\u003e"}