TOBE Ovis Merino Shirt Mid Layer
The insulating layer helps you retain heat by trapping air close to your body. Polyester fleece vests, jackets, and tights are classic examples of insulation ideal for outdoor activities. They not only trap air but are also made with moisture-wicking fibers to help keep you dry.
Natural fibers such as wool and goose down are excellent insulators. Wool sweaters and shirts (especially the new generation of merino wool products) offer soft, reliable warmth and keep on insulating even when wet.
DETAILS:
Material: 70% Merino 430g/m2 
Sizing: 2XS - 2XL 
Related Products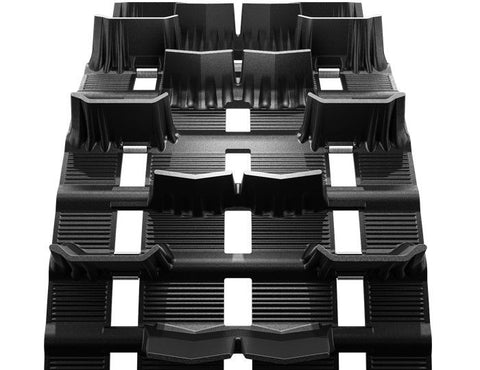 Quick View
{"id":5832379203747,"title":"Snowmobile Composit track M770-3R (3.00″)","handle":"snowmobile-composit-track-m770-3r-3-00","description":"\u003cp\u003e\u003cstrong\u003e\u003cspan style=\"text-decoration: underline;\"\u003e\u003cspan style=\"color: #ff2200;\"\u003e\u003cspan style=\"color: #000000;\" data-mce-style=\"color: #000000;\"\u003e\u003cspan\u003e\u003cspan style=\"color: #ff2a00;\"\u003e\u003c\/span\u003e\u003c\/span\u003e\u003c\/span\u003e\u003c\/span\u003e\u003c\/span\u003e\u003c\/strong\u003eThe \u003cstrong data-mce-fragment=\"1\"\u003eM770-3R\u003c\/strong\u003e is a mountain track with 77mm (3.00″) lugs of pure power that won't leave you behind in soft, deep powder. Well balanced 3″ high lug pattern uses the latest manufacturing technology for exceptional traction in powder snow. The  cupped lugs will flex in the snow for traction yet resist fold-over on the hard pack for improved traction and durability. A lightweight 2 ply track designed to let a rider achieve the full deep power potential of his sled in boondocking conditions.\u003c\/p\u003e\n\u003cp\u003e\u003cstrong\u003e**,The 3R denotes the center ported track which allows bolt on application to all Ski-doo models and all the Polaris models. Some Polaris models need these center ports for their anti-ratchet center driveshaft sprocket. \u003cbr\u003e\u003c\/strong\u003e\u003c\/p\u003e\n\u003cp\u003e\u003cstrong\u003e-01 model Updated to 6 rows of drive knobs to accommodate all new Mountain sled drive systems\u003c\/strong\u003e\u003c\/p\u003e\n\u003cp\u003e\u003cspan style=\"text-decoration: underline;\"\u003e\u003cspan style=\"color: #ff2200;\"\u003e\u003cstrong\u003e\u003c\/strong\u003e\u003c\/span\u003e\u003c\/span\u003e\u003cspan style=\"color: #ff2a00;\"\u003eFor all track order we strongly recommend a phone call or an email to confirm you're ordering the right track\u003c\/span\u003e\u003c\/p\u003e\n\u003cp\u003e\u003cspan style=\"color: #ff2a00;\"\u003e\u003cspan style=\"color: #000000;\"\u003e*bulk item.\u003c\/span\u003e \u003c\/span\u003e\u003c\/p\u003e","published_at":"2020-11-06T12:53:46-08:00","created_at":"2020-11-05T16:25:42-08:00","vendor":"Composit","type":"snowmobile track","tags":["composit","snowmobile track","track","tracks"],"price":136999,"price_min":136999,"price_max":143999,"available":true,"price_varies":true,"compare_at_price":null,"compare_at_price_min":0,"compare_at_price_max":0,"compare_at_price_varies":false,"variants":[{"id":36890997948579,"title":"15 x 156 x 3.00 pitch 3.00","option1":"15 x 156 x 3.00 pitch 3.00","option2":null,"option3":null,"sku":"04-996801","requires_shipping":true,"taxable":true,"featured_image":{"id":19796650819747,"product_id":5832379203747,"position":1,"created_at":"2020-11-05T16:25:46-08:00","updated_at":"2020-11-05T16:25:46-08:00","alt":null,"width":700,"height":540,"src":"\/\/www.revolutionpowersports.ca\/cdn\/shop\/products\/3789ca20-25aa-4c34-9aa5-010925eb1f70_composit-m67-3r-1.jpg?v=1604622346","variant_ids":[36890997948579,36890997981347,36890998014115,36890998046883,36890998079651,36901919981731]},"available":true,"name":"Snowmobile Composit track M770-3R (3.00″) - 15 x 156 x 3.00 pitch 3.00","public_title":"15 x 156 x 3.00 pitch 3.00","options":["15 x 156 x 3.00 pitch 3.00"],"price":137999,"weight":23587,"compare_at_price":null,"inventory_management":"shopify","barcode":"","featured_media":{"alt":null,"id":11970710470819,"position":1,"preview_image":{"aspect_ratio":1.296,"height":540,"width":700,"src":"\/\/www.revolutionpowersports.ca\/cdn\/shop\/products\/3789ca20-25aa-4c34-9aa5-010925eb1f70_composit-m67-3r-1.jpg?v=1604622346"}},"requires_selling_plan":false,"selling_plan_allocations":[]},{"id":36890997981347,"title":"15 x 162 x 3.00 pitch 3.00","option1":"15 x 162 x 3.00 pitch 3.00","option2":null,"option3":null,"sku":"04-996802","requires_shipping":true,"taxable":true,"featured_image":{"id":19796650819747,"product_id":5832379203747,"position":1,"created_at":"2020-11-05T16:25:46-08:00","updated_at":"2020-11-05T16:25:46-08:00","alt":null,"width":700,"height":540,"src":"\/\/www.revolutionpowersports.ca\/cdn\/shop\/products\/3789ca20-25aa-4c34-9aa5-010925eb1f70_composit-m67-3r-1.jpg?v=1604622346","variant_ids":[36890997948579,36890997981347,36890998014115,36890998046883,36890998079651,36901919981731]},"available":true,"name":"Snowmobile Composit track M770-3R (3.00″) - 15 x 162 x 3.00 pitch 3.00","public_title":"15 x 162 x 3.00 pitch 3.00","options":["15 x 162 x 3.00 pitch 3.00"],"price":139999,"weight":23587,"compare_at_price":null,"inventory_management":"shopify","barcode":"","featured_media":{"alt":null,"id":11970710470819,"position":1,"preview_image":{"aspect_ratio":1.296,"height":540,"width":700,"src":"\/\/www.revolutionpowersports.ca\/cdn\/shop\/products\/3789ca20-25aa-4c34-9aa5-010925eb1f70_composit-m67-3r-1.jpg?v=1604622346"}},"requires_selling_plan":false,"selling_plan_allocations":[]},{"id":36890998014115,"title":"15 x 174 x 3.00 pitch 3.00","option1":"15 x 174 x 3.00 pitch 3.00","option2":null,"option3":null,"sku":"04-996803","requires_shipping":true,"taxable":true,"featured_image":{"id":19796650819747,"product_id":5832379203747,"position":1,"created_at":"2020-11-05T16:25:46-08:00","updated_at":"2020-11-05T16:25:46-08:00","alt":null,"width":700,"height":540,"src":"\/\/www.revolutionpowersports.ca\/cdn\/shop\/products\/3789ca20-25aa-4c34-9aa5-010925eb1f70_composit-m67-3r-1.jpg?v=1604622346","variant_ids":[36890997948579,36890997981347,36890998014115,36890998046883,36890998079651,36901919981731]},"available":true,"name":"Snowmobile Composit track M770-3R (3.00″) - 15 x 174 x 3.00 pitch 3.00","public_title":"15 x 174 x 3.00 pitch 3.00","options":["15 x 174 x 3.00 pitch 3.00"],"price":143999,"weight":23587,"compare_at_price":null,"inventory_management":"shopify","barcode":"","featured_media":{"alt":null,"id":11970710470819,"position":1,"preview_image":{"aspect_ratio":1.296,"height":540,"width":700,"src":"\/\/www.revolutionpowersports.ca\/cdn\/shop\/products\/3789ca20-25aa-4c34-9aa5-010925eb1f70_composit-m67-3r-1.jpg?v=1604622346"}},"requires_selling_plan":false,"selling_plan_allocations":[]},{"id":36890998079651,"title":"15 x 154 3.00 pitch 3.50","option1":"15 x 154 3.00 pitch 3.50","option2":null,"option3":null,"sku":"04-996804-01","requires_shipping":true,"taxable":true,"featured_image":{"id":19796650819747,"product_id":5832379203747,"position":1,"created_at":"2020-11-05T16:25:46-08:00","updated_at":"2020-11-05T16:25:46-08:00","alt":null,"width":700,"height":540,"src":"\/\/www.revolutionpowersports.ca\/cdn\/shop\/products\/3789ca20-25aa-4c34-9aa5-010925eb1f70_composit-m67-3r-1.jpg?v=1604622346","variant_ids":[36890997948579,36890997981347,36890998014115,36890998046883,36890998079651,36901919981731]},"available":true,"name":"Snowmobile Composit track M770-3R (3.00″) - 15 x 154 3.00 pitch 3.50","public_title":"15 x 154 3.00 pitch 3.50","options":["15 x 154 3.00 pitch 3.50"],"price":136999,"weight":23587,"compare_at_price":null,"inventory_management":"shopify","barcode":"","featured_media":{"alt":null,"id":11970710470819,"position":1,"preview_image":{"aspect_ratio":1.296,"height":540,"width":700,"src":"\/\/www.revolutionpowersports.ca\/cdn\/shop\/products\/3789ca20-25aa-4c34-9aa5-010925eb1f70_composit-m67-3r-1.jpg?v=1604622346"}},"requires_selling_plan":false,"selling_plan_allocations":[]},{"id":36890998046883,"title":"15 x 165 x 3.00 pitch 3.50","option1":"15 x 165 x 3.00 pitch 3.50","option2":null,"option3":null,"sku":"04-996805-01","requires_shipping":true,"taxable":true,"featured_image":{"id":19796650819747,"product_id":5832379203747,"position":1,"created_at":"2020-11-05T16:25:46-08:00","updated_at":"2020-11-05T16:25:46-08:00","alt":null,"width":700,"height":540,"src":"\/\/www.revolutionpowersports.ca\/cdn\/shop\/products\/3789ca20-25aa-4c34-9aa5-010925eb1f70_composit-m67-3r-1.jpg?v=1604622346","variant_ids":[36890997948579,36890997981347,36890998014115,36890998046883,36890998079651,36901919981731]},"available":true,"name":"Snowmobile Composit track M770-3R (3.00″) - 15 x 165 x 3.00 pitch 3.50","public_title":"15 x 165 x 3.00 pitch 3.50","options":["15 x 165 x 3.00 pitch 3.50"],"price":138999,"weight":23587,"compare_at_price":null,"inventory_management":"shopify","barcode":"","featured_media":{"alt":null,"id":11970710470819,"position":1,"preview_image":{"aspect_ratio":1.296,"height":540,"width":700,"src":"\/\/www.revolutionpowersports.ca\/cdn\/shop\/products\/3789ca20-25aa-4c34-9aa5-010925eb1f70_composit-m67-3r-1.jpg?v=1604622346"}},"requires_selling_plan":false,"selling_plan_allocations":[]},{"id":36901919981731,"title":"15 x 175 x 3 pitch 3.5","option1":"15 x 175 x 3 pitch 3.5","option2":null,"option3":null,"sku":"04-996806-01","requires_shipping":true,"taxable":true,"featured_image":{"id":19796650819747,"product_id":5832379203747,"position":1,"created_at":"2020-11-05T16:25:46-08:00","updated_at":"2020-11-05T16:25:46-08:00","alt":null,"width":700,"height":540,"src":"\/\/www.revolutionpowersports.ca\/cdn\/shop\/products\/3789ca20-25aa-4c34-9aa5-010925eb1f70_composit-m67-3r-1.jpg?v=1604622346","variant_ids":[36890997948579,36890997981347,36890998014115,36890998046883,36890998079651,36901919981731]},"available":true,"name":"Snowmobile Composit track M770-3R (3.00″) - 15 x 175 x 3 pitch 3.5","public_title":"15 x 175 x 3 pitch 3.5","options":["15 x 175 x 3 pitch 3.5"],"price":143999,"weight":23587,"compare_at_price":null,"inventory_management":"shopify","barcode":"","featured_media":{"alt":null,"id":11970710470819,"position":1,"preview_image":{"aspect_ratio":1.296,"height":540,"width":700,"src":"\/\/www.revolutionpowersports.ca\/cdn\/shop\/products\/3789ca20-25aa-4c34-9aa5-010925eb1f70_composit-m67-3r-1.jpg?v=1604622346"}},"requires_selling_plan":false,"selling_plan_allocations":[]}],"images":["\/\/www.revolutionpowersports.ca\/cdn\/shop\/products\/3789ca20-25aa-4c34-9aa5-010925eb1f70_composit-m67-3r-1.jpg?v=1604622346"],"featured_image":"\/\/www.revolutionpowersports.ca\/cdn\/shop\/products\/3789ca20-25aa-4c34-9aa5-010925eb1f70_composit-m67-3r-1.jpg?v=1604622346","options":["Size"],"media":[{"alt":null,"id":11970710470819,"position":1,"preview_image":{"aspect_ratio":1.296,"height":540,"width":700,"src":"\/\/www.revolutionpowersports.ca\/cdn\/shop\/products\/3789ca20-25aa-4c34-9aa5-010925eb1f70_composit-m67-3r-1.jpg?v=1604622346"},"aspect_ratio":1.296,"height":540,"media_type":"image","src":"\/\/www.revolutionpowersports.ca\/cdn\/shop\/products\/3789ca20-25aa-4c34-9aa5-010925eb1f70_composit-m67-3r-1.jpg?v=1604622346","width":700}],"requires_selling_plan":false,"selling_plan_groups":[],"content":"\u003cp\u003e\u003cstrong\u003e\u003cspan style=\"text-decoration: underline;\"\u003e\u003cspan style=\"color: #ff2200;\"\u003e\u003cspan style=\"color: #000000;\" data-mce-style=\"color: #000000;\"\u003e\u003cspan\u003e\u003cspan style=\"color: #ff2a00;\"\u003e\u003c\/span\u003e\u003c\/span\u003e\u003c\/span\u003e\u003c\/span\u003e\u003c\/span\u003e\u003c\/strong\u003eThe \u003cstrong data-mce-fragment=\"1\"\u003eM770-3R\u003c\/strong\u003e is a mountain track with 77mm (3.00″) lugs of pure power that won't leave you behind in soft, deep powder. Well balanced 3″ high lug pattern uses the latest manufacturing technology for exceptional traction in powder snow. The  cupped lugs will flex in the snow for traction yet resist fold-over on the hard pack for improved traction and durability. A lightweight 2 ply track designed to let a rider achieve the full deep power potential of his sled in boondocking conditions.\u003c\/p\u003e\n\u003cp\u003e\u003cstrong\u003e**,The 3R denotes the center ported track which allows bolt on application to all Ski-doo models and all the Polaris models. Some Polaris models need these center ports for their anti-ratchet center driveshaft sprocket. \u003cbr\u003e\u003c\/strong\u003e\u003c\/p\u003e\n\u003cp\u003e\u003cstrong\u003e-01 model Updated to 6 rows of drive knobs to accommodate all new Mountain sled drive systems\u003c\/strong\u003e\u003c\/p\u003e\n\u003cp\u003e\u003cspan style=\"text-decoration: underline;\"\u003e\u003cspan style=\"color: #ff2200;\"\u003e\u003cstrong\u003e\u003c\/strong\u003e\u003c\/span\u003e\u003c\/span\u003e\u003cspan style=\"color: #ff2a00;\"\u003eFor all track order we strongly recommend a phone call or an email to confirm you're ordering the right track\u003c\/span\u003e\u003c\/p\u003e\n\u003cp\u003e\u003cspan style=\"color: #ff2a00;\"\u003e\u003cspan style=\"color: #000000;\"\u003e*bulk item.\u003c\/span\u003e \u003c\/span\u003e\u003c\/p\u003e"}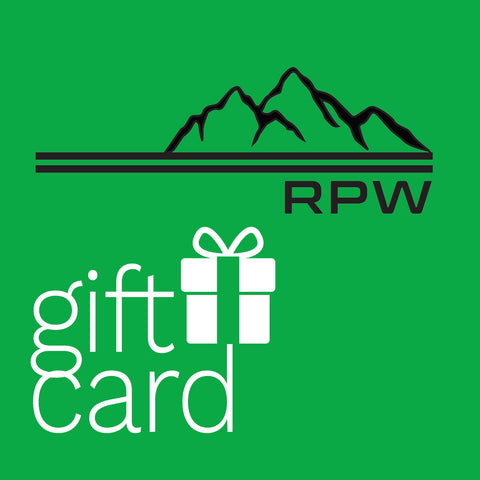 Quick View
{"id":5784096342179,"title":"Revolution PowerSports Gift Card","handle":"revolution-power-sports-gift-card","description":"\u003cstrong\u003e\u003cspan style=\"color: #000000;\"\u003eGift Cards are an Ideal Gift.\u003c\/span\u003e\u003c\/strong\u003e\n\u003cp\u003eOur gift card gives you the choice to pay for a purchase made in  our store or on our website. \u003c\/p\u003e\n\u003cp\u003e\u003cspan\u003e\u003cimg alt=\"\" src=\"https:\/\/cdn.shopify.com\/s\/files\/1\/0499\/8302\/9411\/files\/RPW_logo---Marie-Claude-Rochette_750-wide_160x160.jpg?v=1603124698\"\u003e\u003c\/span\u003e\u003c\/p\u003e\n\u003cp\u003e\u003cspan\u003e*It cannot be redeemed for cash or \u003cspan class=\"b5\"\u003erefundable\u003c\/span\u003e. If gift card is lost, stolen, or used without authorization, it cannot be replaced\u003c\/span\u003e\u003c\/p\u003e","published_at":"2020-10-19T10:08:33-07:00","created_at":"2020-10-19T10:08:30-07:00","vendor":"Revolution Powersports","type":"Gift certificate","tags":["gift card","gift certificate","misc"],"price":2500,"price_min":2500,"price_max":25000,"available":true,"price_varies":true,"compare_at_price":null,"compare_at_price_min":0,"compare_at_price_max":0,"compare_at_price_varies":false,"variants":[{"id":36685356892323,"title":"CA$25.00","option1":"CA$25.00","option2":null,"option3":null,"sku":null,"requires_shipping":false,"taxable":false,"featured_image":{"id":19715131605155,"product_id":5784096342179,"position":2,"created_at":"2020-10-31T13:56:00-07:00","updated_at":"2020-12-11T11:31:46-08:00","alt":null,"width":400,"height":400,"src":"\/\/www.revolutionpowersports.ca\/cdn\/shop\/products\/25.php.jpg?v=1607715106","variant_ids":[36685356892323]},"available":true,"name":"Revolution PowerSports Gift Card - CA$25.00","public_title":"CA$25.00","options":["CA$25.00"],"price":2500,"weight":0,"compare_at_price":null,"inventory_management":null,"barcode":null,"featured_media":{"alt":null,"id":11889131225251,"position":2,"preview_image":{"aspect_ratio":1.0,"height":400,"width":400,"src":"\/\/www.revolutionpowersports.ca\/cdn\/shop\/products\/25.php.jpg?v=1607715106"}},"requires_selling_plan":false,"selling_plan_allocations":[]},{"id":36685356925091,"title":"CA$50.00","option1":"CA$50.00","option2":null,"option3":null,"sku":null,"requires_shipping":false,"taxable":false,"featured_image":{"id":19715159883939,"product_id":5784096342179,"position":3,"created_at":"2020-10-31T14:02:12-07:00","updated_at":"2020-12-11T11:32:17-08:00","alt":null,"width":400,"height":400,"src":"\/\/www.revolutionpowersports.ca\/cdn\/shop\/products\/50.png?v=1607715137","variant_ids":[36685356925091]},"available":true,"name":"Revolution PowerSports Gift Card - CA$50.00","public_title":"CA$50.00","options":["CA$50.00"],"price":5000,"weight":0,"compare_at_price":null,"inventory_management":null,"barcode":null,"featured_media":{"alt":null,"id":11889159569571,"position":3,"preview_image":{"aspect_ratio":1.0,"height":400,"width":400,"src":"\/\/www.revolutionpowersports.ca\/cdn\/shop\/products\/50.png?v=1607715137"}},"requires_selling_plan":false,"selling_plan_allocations":[]},{"id":36685356957859,"title":"CA$100.00","option1":"CA$100.00","option2":null,"option3":null,"sku":null,"requires_shipping":false,"taxable":false,"featured_image":{"id":19715144351907,"product_id":5784096342179,"position":4,"created_at":"2020-10-31T13:59:01-07:00","updated_at":"2020-12-11T11:32:17-08:00","alt":null,"width":400,"height":400,"src":"\/\/www.revolutionpowersports.ca\/cdn\/shop\/products\/100.png?v=1607715137","variant_ids":[36685356957859]},"available":true,"name":"Revolution PowerSports Gift Card - CA$100.00","public_title":"CA$100.00","options":["CA$100.00"],"price":10000,"weight":0,"compare_at_price":null,"inventory_management":null,"barcode":null,"featured_media":{"alt":null,"id":11889143873699,"position":4,"preview_image":{"aspect_ratio":1.0,"height":400,"width":400,"src":"\/\/www.revolutionpowersports.ca\/cdn\/shop\/products\/100.png?v=1607715137"}},"requires_selling_plan":false,"selling_plan_allocations":[]},{"id":36685356990627,"title":"CA$250.00","option1":"CA$250.00","option2":null,"option3":null,"sku":null,"requires_shipping":false,"taxable":false,"featured_image":{"id":19715150413987,"product_id":5784096342179,"position":5,"created_at":"2020-10-31T14:00:06-07:00","updated_at":"2020-12-11T11:32:17-08:00","alt":null,"width":400,"height":400,"src":"\/\/www.revolutionpowersports.ca\/cdn\/shop\/products\/250.png?v=1607715137","variant_ids":[36685356990627]},"available":true,"name":"Revolution PowerSports Gift Card - CA$250.00","public_title":"CA$250.00","options":["CA$250.00"],"price":25000,"weight":0,"compare_at_price":null,"inventory_management":null,"barcode":null,"featured_media":{"alt":null,"id":11889150066851,"position":5,"preview_image":{"aspect_ratio":1.0,"height":400,"width":400,"src":"\/\/www.revolutionpowersports.ca\/cdn\/shop\/products\/250.png?v=1607715137"}},"requires_selling_plan":false,"selling_plan_allocations":[]}],"images":["\/\/www.revolutionpowersports.ca\/cdn\/shop\/products\/Gift-Card.jpg?v=1607715106","\/\/www.revolutionpowersports.ca\/cdn\/shop\/products\/25.php.jpg?v=1607715106","\/\/www.revolutionpowersports.ca\/cdn\/shop\/products\/50.png?v=1607715137","\/\/www.revolutionpowersports.ca\/cdn\/shop\/products\/100.png?v=1607715137","\/\/www.revolutionpowersports.ca\/cdn\/shop\/products\/250.png?v=1607715137"],"featured_image":"\/\/www.revolutionpowersports.ca\/cdn\/shop\/products\/Gift-Card.jpg?v=1607715106","options":["Denominations"],"media":[{"alt":null,"id":11726340980899,"position":1,"preview_image":{"aspect_ratio":1.0,"height":1200,"width":1200,"src":"\/\/www.revolutionpowersports.ca\/cdn\/shop\/products\/Gift-Card.jpg?v=1607715106"},"aspect_ratio":1.0,"height":1200,"media_type":"image","src":"\/\/www.revolutionpowersports.ca\/cdn\/shop\/products\/Gift-Card.jpg?v=1607715106","width":1200},{"alt":null,"id":11889131225251,"position":2,"preview_image":{"aspect_ratio":1.0,"height":400,"width":400,"src":"\/\/www.revolutionpowersports.ca\/cdn\/shop\/products\/25.php.jpg?v=1607715106"},"aspect_ratio":1.0,"height":400,"media_type":"image","src":"\/\/www.revolutionpowersports.ca\/cdn\/shop\/products\/25.php.jpg?v=1607715106","width":400},{"alt":null,"id":11889159569571,"position":3,"preview_image":{"aspect_ratio":1.0,"height":400,"width":400,"src":"\/\/www.revolutionpowersports.ca\/cdn\/shop\/products\/50.png?v=1607715137"},"aspect_ratio":1.0,"height":400,"media_type":"image","src":"\/\/www.revolutionpowersports.ca\/cdn\/shop\/products\/50.png?v=1607715137","width":400},{"alt":null,"id":11889143873699,"position":4,"preview_image":{"aspect_ratio":1.0,"height":400,"width":400,"src":"\/\/www.revolutionpowersports.ca\/cdn\/shop\/products\/100.png?v=1607715137"},"aspect_ratio":1.0,"height":400,"media_type":"image","src":"\/\/www.revolutionpowersports.ca\/cdn\/shop\/products\/100.png?v=1607715137","width":400},{"alt":null,"id":11889150066851,"position":5,"preview_image":{"aspect_ratio":1.0,"height":400,"width":400,"src":"\/\/www.revolutionpowersports.ca\/cdn\/shop\/products\/250.png?v=1607715137"},"aspect_ratio":1.0,"height":400,"media_type":"image","src":"\/\/www.revolutionpowersports.ca\/cdn\/shop\/products\/250.png?v=1607715137","width":400}],"requires_selling_plan":false,"selling_plan_groups":[],"content":"\u003cstrong\u003e\u003cspan style=\"color: #000000;\"\u003eGift Cards are an Ideal Gift.\u003c\/span\u003e\u003c\/strong\u003e\n\u003cp\u003eOur gift card gives you the choice to pay for a purchase made in  our store or on our website. \u003c\/p\u003e\n\u003cp\u003e\u003cspan\u003e\u003cimg alt=\"\" src=\"https:\/\/cdn.shopify.com\/s\/files\/1\/0499\/8302\/9411\/files\/RPW_logo---Marie-Claude-Rochette_750-wide_160x160.jpg?v=1603124698\"\u003e\u003c\/span\u003e\u003c\/p\u003e\n\u003cp\u003e\u003cspan\u003e*It cannot be redeemed for cash or \u003cspan class=\"b5\"\u003erefundable\u003c\/span\u003e. If gift card is lost, stolen, or used without authorization, it cannot be replaced\u003c\/span\u003e\u003c\/p\u003e"}
Quick View
{"id":5754771439779,"title":"CFR Bracket Kit - Board-Ski","handle":"cfr-bracket-kit-boardski","description":"\u003cp\u003eThe Boardski Bracket Kit can carry one snowboard or one pair of skis and poles on the side of the DD, iRack or Mountain Rack. It's the go to bracket for people who both ski and snowboard or have friends that ski and snowboard. Nothing has been compromised in the design securing both skis or snowboards.\u003c\/p\u003e\n\u003ch2\u003eFeatures\u003c\/h2\u003e\n\u003cul\u003e\n\u003cli\u003eCarries one pair of skis\/poles or one snowboard.\u003c\/li\u003e\n\u003cli\u003eLight weight Nylon parts are infused with resin that makes them extremely strong and can handle -100 degree cold temps.\u003c\/li\u003e\n\u003cli\u003eCustom made Injected' moulded' straps that wont break in the cold but will break in severe roll overs to prevent damage.\u003c\/li\u003e\n\u003cli\u003eRatchets and Ladders are custom made for superior ratcheting capabilities.\u003c\/li\u003e\n\u003cli\u003eAll mounting Hardware included is made from extremely strong and rust free high grade stainless steel.\u003c\/li\u003e\n\u003cli\u003eAnother Dual Ski bracket kit, Boardski bracket kit, Pow surf bracket kit or snowboard bracket kit can be used on other side of rack.\u003c\/li\u003e\n\u003cli\u003eSpecifically designed to be fastened to CFR DD, iRack or Mountain Rack. (Sold separately)\u003c\/li\u003e\n\u003cli\u003eProudly made in Canada.\u003c\/li\u003e\n\u003c\/ul\u003e","published_at":"2020-11-18T14:00:02-08:00","created_at":"2020-10-09T16:17:54-07:00","vendor":"CFR","type":"Racks","tags":["100-250","15% OFF BLACK FRIDAY","BRAND_CFR","cfr","colour-black","MAR10","parts","racks","sale_sale","SNOW","straps","W19\/20","W20\/21","W21\/22","W22\/23","W23\/24"],"price":18999,"price_min":18999,"price_max":18999,"available":true,"price_varies":false,"compare_at_price":0,"compare_at_price_min":0,"compare_at_price_max":0,"compare_at_price_varies":false,"variants":[{"id":36554762944675,"title":"Black","option1":"Black","option2":null,"option3":null,"sku":"CFR-K04-B","requires_shipping":true,"taxable":true,"featured_image":null,"available":true,"name":"CFR Bracket Kit - Board-Ski - Black","public_title":"Black","options":["Black"],"price":18999,"weight":920,"compare_at_price":0,"inventory_management":"shopify","barcode":"784862440548","requires_selling_plan":false,"selling_plan_allocations":[]}],"images":["\/\/www.revolutionpowersports.ca\/cdn\/shop\/products\/CFR-K04_a2524f84-e885-483b-bee2-ed70e256969f.jpg?v=1678383153"],"featured_image":"\/\/www.revolutionpowersports.ca\/cdn\/shop\/products\/CFR-K04_a2524f84-e885-483b-bee2-ed70e256969f.jpg?v=1678383153","options":["Black"],"media":[{"alt":null,"id":32965646614760,"position":1,"preview_image":{"aspect_ratio":1.0,"height":750,"width":750,"src":"\/\/www.revolutionpowersports.ca\/cdn\/shop\/products\/CFR-K04_a2524f84-e885-483b-bee2-ed70e256969f.jpg?v=1678383153"},"aspect_ratio":1.0,"height":750,"media_type":"image","src":"\/\/www.revolutionpowersports.ca\/cdn\/shop\/products\/CFR-K04_a2524f84-e885-483b-bee2-ed70e256969f.jpg?v=1678383153","width":750}],"requires_selling_plan":false,"selling_plan_groups":[],"content":"\u003cp\u003eThe Boardski Bracket Kit can carry one snowboard or one pair of skis and poles on the side of the DD, iRack or Mountain Rack. It's the go to bracket for people who both ski and snowboard or have friends that ski and snowboard. Nothing has been compromised in the design securing both skis or snowboards.\u003c\/p\u003e\n\u003ch2\u003eFeatures\u003c\/h2\u003e\n\u003cul\u003e\n\u003cli\u003eCarries one pair of skis\/poles or one snowboard.\u003c\/li\u003e\n\u003cli\u003eLight weight Nylon parts are infused with resin that makes them extremely strong and can handle -100 degree cold temps.\u003c\/li\u003e\n\u003cli\u003eCustom made Injected' moulded' straps that wont break in the cold but will break in severe roll overs to prevent damage.\u003c\/li\u003e\n\u003cli\u003eRatchets and Ladders are custom made for superior ratcheting capabilities.\u003c\/li\u003e\n\u003cli\u003eAll mounting Hardware included is made from extremely strong and rust free high grade stainless steel.\u003c\/li\u003e\n\u003cli\u003eAnother Dual Ski bracket kit, Boardski bracket kit, Pow surf bracket kit or snowboard bracket kit can be used on other side of rack.\u003c\/li\u003e\n\u003cli\u003eSpecifically designed to be fastened to CFR DD, iRack or Mountain Rack. (Sold separately)\u003c\/li\u003e\n\u003cli\u003eProudly made in Canada.\u003c\/li\u003e\n\u003c\/ul\u003e"}