509 Barren Full Zip Jacket
The 509 Barren Full Zip Jacket is great for a lightweight packable jacket. Great for Late season snowmobiling and continues to perform in Spring and Summer Trails riding. Essential piece of gear for any mountain adventures.
This full zip jacket uses a waterproof breathable materials and construction, seam taped, and waterproof zips. Low bulk for easy storage. If the mountain unleashes its weather on you, keep rallying up the trail. The Forecast in town does not always apply in the mountains.
509 BARREN FULL ZIP JACKET FEATURES
10k/10k waterproof breathable 2.5 layer material
Fully seam taped
Waterproof zippers
Hood with elastic cinches for control
Hem elastic for custom fit
Related Products
Quick View
{"id":5754618380451,"title":"509 Deuce Sunglasses","handle":"509-deuce-sunglasses","description":"\u003cp\u003e\u003c\/p\u003e\u003cdiv class=\"product-description__column-left\"\u003e\n\u003cdiv class=\"product-description__description\"\u003eTurn heads with our latest pair of sunglasses, the Deuce Sunglasses. Featuring a Polarized Fuzion 5 lens and the high-quality frames you expect, with a new look for those who like a little color on their shades. Available in three different two-tone color options, we have you covered, no matter your style.\u003c\/div\u003e\n\u003cdiv class=\"product-description__description\"\u003e\u003c\/div\u003e\n\u003cdiv class=\"product-description__description\"\u003e\n\u003cstrong\u003eDetails\u003c\/strong\u003e:\u003c\/div\u003e\n\u003cdiv class=\"product-description__description\"\u003e\n\u003cul\u003e\n\u003cli\u003eLightweight and flexible, TR90 matte frame\u003c\/li\u003e\n\u003cli\u003e55mm x 40 mm lens\u003c\/li\u003e\n\u003cli\u003ePolarized Fuzion 5 lens\u003c\/li\u003e\n\u003cli\u003eLightweight\u003c\/li\u003e\n\u003cli\u003eAnti-scratch coating\u003c\/li\u003e\n\u003cli\u003eSoft storage pouch\u003c\/li\u003e\n\u003c\/ul\u003e\n\u003c\/div\u003e\n\u003c\/div\u003e","published_at":"2020-04-29T13:10:56-07:00","created_at":"2020-10-09T15:15:29-07:00","vendor":"509","type":"Sunglasses","tags":["50-100","509","BRAND_509","CASUAL","colour-contrast","colour-sci-fi-green","colour-speedsta-black-gold","colour-speedsta-clay-gold","colour-teal-black-polarized-smoke-lens","S23","sunglasses","W23\/24"],"price":6999,"price_min":6999,"price_max":6999,"available":true,"price_varies":false,"compare_at_price":0,"compare_at_price_min":0,"compare_at_price_max":0,"compare_at_price_varies":false,"variants":[{"id":44113453252840,"title":"Teal Black (Polarized Smoke Lens)","option1":"Teal Black (Polarized Smoke Lens)","option2":null,"option3":null,"sku":"F02003700-000-251","requires_shipping":true,"taxable":true,"featured_image":{"id":41751249223912,"product_id":5754618380451,"position":1,"created_at":"2023-10-04T14:14:01-07:00","updated_at":"2023-10-04T14:14:01-07:00","alt":null,"width":1080,"height":1080,"src":"\/\/www.revolutionpowersports.ca\/cdn\/shop\/products\/F02003700-000-251_f5aa4a2b-a28a-4ae0-8789-c17ec2d4b3b1.jpg?v=1696454041","variant_ids":[44113453252840]},"available":true,"name":"509 Deuce Sunglasses - Teal Black (Polarized Smoke Lens)","public_title":"Teal Black (Polarized Smoke Lens)","options":["Teal Black (Polarized Smoke Lens)"],"price":6999,"weight":0,"compare_at_price":0,"inventory_management":"shopify","barcode":"843614121866","featured_media":{"alt":null,"id":34362919780584,"position":1,"preview_image":{"aspect_ratio":1.0,"height":1080,"width":1080,"src":"\/\/www.revolutionpowersports.ca\/cdn\/shop\/products\/F02003700-000-251_f5aa4a2b-a28a-4ae0-8789-c17ec2d4b3b1.jpg?v=1696454041"}},"requires_selling_plan":false,"selling_plan_allocations":[]},{"id":44563178488040,"title":"Speedsta Black Gold","option1":"Speedsta Black Gold","option2":null,"option3":null,"sku":"F02003700-000-002","requires_shipping":true,"taxable":true,"featured_image":{"id":41751249256680,"product_id":5754618380451,"position":2,"created_at":"2023-10-04T14:14:01-07:00","updated_at":"2023-10-04T14:14:01-07:00","alt":null,"width":1200,"height":1200,"src":"\/\/www.revolutionpowersports.ca\/cdn\/shop\/products\/F02003700-000-002.04_30e2fb19-13e3-4e7f-8908-9d2f1f778500.jpg?v=1696454041","variant_ids":[44563178488040]},"available":true,"name":"509 Deuce Sunglasses - Speedsta Black Gold","public_title":"Speedsta Black Gold","options":["Speedsta Black Gold"],"price":6999,"weight":0,"compare_at_price":0,"inventory_management":"shopify","barcode":"843614193177","featured_media":{"alt":null,"id":34362919813352,"position":2,"preview_image":{"aspect_ratio":1.0,"height":1200,"width":1200,"src":"\/\/www.revolutionpowersports.ca\/cdn\/shop\/products\/F02003700-000-002.04_30e2fb19-13e3-4e7f-8908-9d2f1f778500.jpg?v=1696454041"}},"requires_selling_plan":false,"selling_plan_allocations":[]},{"id":42531060383976,"title":"Undercast","option1":"Undercast","option2":null,"option3":null,"sku":"F02003700-000-601","requires_shipping":true,"taxable":true,"featured_image":{"id":41751249387752,"product_id":5754618380451,"position":6,"created_at":"2023-10-04T14:14:01-07:00","updated_at":"2023-10-04T14:14:01-07:00","alt":null,"width":1200,"height":1200,"src":"\/\/www.revolutionpowersports.ca\/cdn\/shop\/products\/F02003700-000-601_4d0561e6-3dac-41e8-aeb7-c93903c5bfff.jpg?v=1696454041","variant_ids":[42531060383976]},"available":false,"name":"509 Deuce Sunglasses - Undercast","public_title":"Undercast","options":["Undercast"],"price":6999,"weight":0,"compare_at_price":null,"inventory_management":"shopify","barcode":"843614167772","featured_media":{"alt":null,"id":34362919944424,"position":6,"preview_image":{"aspect_ratio":1.0,"height":1200,"width":1200,"src":"\/\/www.revolutionpowersports.ca\/cdn\/shop\/products\/F02003700-000-601_4d0561e6-3dac-41e8-aeb7-c93903c5bfff.jpg?v=1696454041"}},"requires_selling_plan":false,"selling_plan_allocations":[]},{"id":44563178520808,"title":"Contrast","option1":"Contrast","option2":null,"option3":null,"sku":"F02003700-000-001","requires_shipping":true,"taxable":true,"featured_image":{"id":41751249420520,"product_id":5754618380451,"position":7,"created_at":"2023-10-04T14:14:01-07:00","updated_at":"2023-10-04T14:14:01-07:00","alt":null,"width":1200,"height":1200,"src":"\/\/www.revolutionpowersports.ca\/cdn\/shop\/products\/F02003700-000-001_b8d0b008-26ee-49f6-9dc9-6c8c498f3a92.jpg?v=1696454041","variant_ids":[44563178520808]},"available":true,"name":"509 Deuce Sunglasses - Contrast","public_title":"Contrast","options":["Contrast"],"price":6999,"weight":0,"compare_at_price":0,"inventory_management":"shopify","barcode":"843614121835","featured_media":{"alt":null,"id":34362919977192,"position":7,"preview_image":{"aspect_ratio":1.0,"height":1200,"width":1200,"src":"\/\/www.revolutionpowersports.ca\/cdn\/shop\/products\/F02003700-000-001_b8d0b008-26ee-49f6-9dc9-6c8c498f3a92.jpg?v=1696454041"}},"requires_selling_plan":false,"selling_plan_allocations":[]},{"id":44563178553576,"title":"Sci-Fi Green","option1":"Sci-Fi Green","option2":null,"option3":null,"sku":"F02003700-000-302","requires_shipping":true,"taxable":true,"featured_image":{"id":41751249453288,"product_id":5754618380451,"position":8,"created_at":"2023-10-04T14:14:01-07:00","updated_at":"2023-10-04T14:14:01-07:00","alt":null,"width":1200,"height":1200,"src":"\/\/www.revolutionpowersports.ca\/cdn\/shop\/products\/F02003700-000-302_f1805145-5f3f-4740-bc8a-abc545082d75.jpg?v=1696454041","variant_ids":[44563178553576]},"available":true,"name":"509 Deuce Sunglasses - Sci-Fi Green","public_title":"Sci-Fi Green","options":["Sci-Fi Green"],"price":6999,"weight":0,"compare_at_price":0,"inventory_management":"shopify","barcode":"843614193160","featured_media":{"alt":null,"id":34362920009960,"position":8,"preview_image":{"aspect_ratio":1.0,"height":1200,"width":1200,"src":"\/\/www.revolutionpowersports.ca\/cdn\/shop\/products\/F02003700-000-302_f1805145-5f3f-4740-bc8a-abc545082d75.jpg?v=1696454041"}},"requires_selling_plan":false,"selling_plan_allocations":[]},{"id":44563178586344,"title":"Speedsta Clay Gold","option1":"Speedsta Clay Gold","option2":null,"option3":null,"sku":"F02003700-000-102","requires_shipping":true,"taxable":true,"featured_image":{"id":41751249518824,"product_id":5754618380451,"position":9,"created_at":"2023-10-04T14:14:01-07:00","updated_at":"2023-10-04T14:14:01-07:00","alt":null,"width":1200,"height":1200,"src":"\/\/www.revolutionpowersports.ca\/cdn\/shop\/products\/F02003700-000-102_2bd25be4-2a07-4d4f-8010-ac9d17e8fe1a.jpg?v=1696454041","variant_ids":[44563178586344]},"available":true,"name":"509 Deuce Sunglasses - Speedsta Clay Gold","public_title":"Speedsta Clay Gold","options":["Speedsta Clay Gold"],"price":6999,"weight":0,"compare_at_price":0,"inventory_management":"shopify","barcode":"843614193184","featured_media":{"alt":null,"id":34362920042728,"position":9,"preview_image":{"aspect_ratio":1.0,"height":1200,"width":1200,"src":"\/\/www.revolutionpowersports.ca\/cdn\/shop\/products\/F02003700-000-102_2bd25be4-2a07-4d4f-8010-ac9d17e8fe1a.jpg?v=1696454041"}},"requires_selling_plan":false,"selling_plan_allocations":[]}],"images":["\/\/www.revolutionpowersports.ca\/cdn\/shop\/products\/F02003700-000-251_f5aa4a2b-a28a-4ae0-8789-c17ec2d4b3b1.jpg?v=1696454041","\/\/www.revolutionpowersports.ca\/cdn\/shop\/products\/F02003700-000-002.04_30e2fb19-13e3-4e7f-8908-9d2f1f778500.jpg?v=1696454041","\/\/www.revolutionpowersports.ca\/cdn\/shop\/products\/F02003700-000-002.01_69263a6b-cf94-4642-a11d-1d97d75f9bd4.jpg?v=1696454041","\/\/www.revolutionpowersports.ca\/cdn\/shop\/products\/F02003700-000-001_2e9dc725-b887-4ff7-b0d3-570fb82702e3.jpg?v=1696454041","\/\/www.revolutionpowersports.ca\/cdn\/shop\/products\/F02003700-000-301.01_cebede71-e260-4704-9469-476f0eff6810.jpg?v=1696454041","\/\/www.revolutionpowersports.ca\/cdn\/shop\/products\/F02003700-000-601_4d0561e6-3dac-41e8-aeb7-c93903c5bfff.jpg?v=1696454041","\/\/www.revolutionpowersports.ca\/cdn\/shop\/products\/F02003700-000-001_b8d0b008-26ee-49f6-9dc9-6c8c498f3a92.jpg?v=1696454041","\/\/www.revolutionpowersports.ca\/cdn\/shop\/products\/F02003700-000-302_f1805145-5f3f-4740-bc8a-abc545082d75.jpg?v=1696454041","\/\/www.revolutionpowersports.ca\/cdn\/shop\/products\/F02003700-000-102_2bd25be4-2a07-4d4f-8010-ac9d17e8fe1a.jpg?v=1696454041"],"featured_image":"\/\/www.revolutionpowersports.ca\/cdn\/shop\/products\/F02003700-000-251_f5aa4a2b-a28a-4ae0-8789-c17ec2d4b3b1.jpg?v=1696454041","options":["Colour"],"media":[{"alt":null,"id":34362919780584,"position":1,"preview_image":{"aspect_ratio":1.0,"height":1080,"width":1080,"src":"\/\/www.revolutionpowersports.ca\/cdn\/shop\/products\/F02003700-000-251_f5aa4a2b-a28a-4ae0-8789-c17ec2d4b3b1.jpg?v=1696454041"},"aspect_ratio":1.0,"height":1080,"media_type":"image","src":"\/\/www.revolutionpowersports.ca\/cdn\/shop\/products\/F02003700-000-251_f5aa4a2b-a28a-4ae0-8789-c17ec2d4b3b1.jpg?v=1696454041","width":1080},{"alt":null,"id":34362919813352,"position":2,"preview_image":{"aspect_ratio":1.0,"height":1200,"width":1200,"src":"\/\/www.revolutionpowersports.ca\/cdn\/shop\/products\/F02003700-000-002.04_30e2fb19-13e3-4e7f-8908-9d2f1f778500.jpg?v=1696454041"},"aspect_ratio":1.0,"height":1200,"media_type":"image","src":"\/\/www.revolutionpowersports.ca\/cdn\/shop\/products\/F02003700-000-002.04_30e2fb19-13e3-4e7f-8908-9d2f1f778500.jpg?v=1696454041","width":1200},{"alt":null,"id":34362919846120,"position":3,"preview_image":{"aspect_ratio":1.0,"height":1200,"width":1200,"src":"\/\/www.revolutionpowersports.ca\/cdn\/shop\/products\/F02003700-000-002.01_69263a6b-cf94-4642-a11d-1d97d75f9bd4.jpg?v=1696454041"},"aspect_ratio":1.0,"height":1200,"media_type":"image","src":"\/\/www.revolutionpowersports.ca\/cdn\/shop\/products\/F02003700-000-002.01_69263a6b-cf94-4642-a11d-1d97d75f9bd4.jpg?v=1696454041","width":1200},{"alt":null,"id":34362919878888,"position":4,"preview_image":{"aspect_ratio":1.0,"height":1000,"width":1000,"src":"\/\/www.revolutionpowersports.ca\/cdn\/shop\/products\/F02003700-000-001_2e9dc725-b887-4ff7-b0d3-570fb82702e3.jpg?v=1696454041"},"aspect_ratio":1.0,"height":1000,"media_type":"image","src":"\/\/www.revolutionpowersports.ca\/cdn\/shop\/products\/F02003700-000-001_2e9dc725-b887-4ff7-b0d3-570fb82702e3.jpg?v=1696454041","width":1000},{"alt":null,"id":34362919911656,"position":5,"preview_image":{"aspect_ratio":1.0,"height":1200,"width":1200,"src":"\/\/www.revolutionpowersports.ca\/cdn\/shop\/products\/F02003700-000-301.01_cebede71-e260-4704-9469-476f0eff6810.jpg?v=1696454041"},"aspect_ratio":1.0,"height":1200,"media_type":"image","src":"\/\/www.revolutionpowersports.ca\/cdn\/shop\/products\/F02003700-000-301.01_cebede71-e260-4704-9469-476f0eff6810.jpg?v=1696454041","width":1200},{"alt":null,"id":34362919944424,"position":6,"preview_image":{"aspect_ratio":1.0,"height":1200,"width":1200,"src":"\/\/www.revolutionpowersports.ca\/cdn\/shop\/products\/F02003700-000-601_4d0561e6-3dac-41e8-aeb7-c93903c5bfff.jpg?v=1696454041"},"aspect_ratio":1.0,"height":1200,"media_type":"image","src":"\/\/www.revolutionpowersports.ca\/cdn\/shop\/products\/F02003700-000-601_4d0561e6-3dac-41e8-aeb7-c93903c5bfff.jpg?v=1696454041","width":1200},{"alt":null,"id":34362919977192,"position":7,"preview_image":{"aspect_ratio":1.0,"height":1200,"width":1200,"src":"\/\/www.revolutionpowersports.ca\/cdn\/shop\/products\/F02003700-000-001_b8d0b008-26ee-49f6-9dc9-6c8c498f3a92.jpg?v=1696454041"},"aspect_ratio":1.0,"height":1200,"media_type":"image","src":"\/\/www.revolutionpowersports.ca\/cdn\/shop\/products\/F02003700-000-001_b8d0b008-26ee-49f6-9dc9-6c8c498f3a92.jpg?v=1696454041","width":1200},{"alt":null,"id":34362920009960,"position":8,"preview_image":{"aspect_ratio":1.0,"height":1200,"width":1200,"src":"\/\/www.revolutionpowersports.ca\/cdn\/shop\/products\/F02003700-000-302_f1805145-5f3f-4740-bc8a-abc545082d75.jpg?v=1696454041"},"aspect_ratio":1.0,"height":1200,"media_type":"image","src":"\/\/www.revolutionpowersports.ca\/cdn\/shop\/products\/F02003700-000-302_f1805145-5f3f-4740-bc8a-abc545082d75.jpg?v=1696454041","width":1200},{"alt":null,"id":34362920042728,"position":9,"preview_image":{"aspect_ratio":1.0,"height":1200,"width":1200,"src":"\/\/www.revolutionpowersports.ca\/cdn\/shop\/products\/F02003700-000-102_2bd25be4-2a07-4d4f-8010-ac9d17e8fe1a.jpg?v=1696454041"},"aspect_ratio":1.0,"height":1200,"media_type":"image","src":"\/\/www.revolutionpowersports.ca\/cdn\/shop\/products\/F02003700-000-102_2bd25be4-2a07-4d4f-8010-ac9d17e8fe1a.jpg?v=1696454041","width":1200}],"requires_selling_plan":false,"selling_plan_groups":[],"content":"\u003cp\u003e\u003c\/p\u003e\u003cdiv class=\"product-description__column-left\"\u003e\n\u003cdiv class=\"product-description__description\"\u003eTurn heads with our latest pair of sunglasses, the Deuce Sunglasses. Featuring a Polarized Fuzion 5 lens and the high-quality frames you expect, with a new look for those who like a little color on their shades. Available in three different two-tone color options, we have you covered, no matter your style.\u003c\/div\u003e\n\u003cdiv class=\"product-description__description\"\u003e\u003c\/div\u003e\n\u003cdiv class=\"product-description__description\"\u003e\n\u003cstrong\u003eDetails\u003c\/strong\u003e:\u003c\/div\u003e\n\u003cdiv class=\"product-description__description\"\u003e\n\u003cul\u003e\n\u003cli\u003eLightweight and flexible, TR90 matte frame\u003c\/li\u003e\n\u003cli\u003e55mm x 40 mm lens\u003c\/li\u003e\n\u003cli\u003ePolarized Fuzion 5 lens\u003c\/li\u003e\n\u003cli\u003eLightweight\u003c\/li\u003e\n\u003cli\u003eAnti-scratch coating\u003c\/li\u003e\n\u003cli\u003eSoft storage pouch\u003c\/li\u003e\n\u003c\/ul\u003e\n\u003c\/div\u003e\n\u003c\/div\u003e"}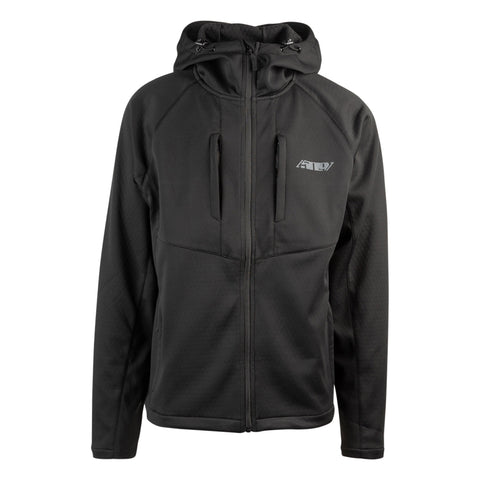 Quick View
{"id":5754741391523,"title":"509 Tactical Elite Softshell Jacket","handle":"509-tactical-elite-softshell-jacket","description":"\u003cp\u003eOne of the most versatile pieces 509 makes, the 509 Tactical Elite Softshell Jacket combines lightweight warmth with rugged water-repellent and wind-blocking performance. This jacket's style and function stretches (literally) between on and off-snow pursuits making it a perfect choice for riding in mild conditions. Features like a removable\/adjustable hood and zippered underarm vents supercharge its overall versatility, making this jacket one you'll wear to work and the trail.\u003c\/p\u003e\n\u003cp\u003e\u003cstrong\u003eDetails\u003c\/strong\u003e:\u003c\/p\u003e\n\u003cul\u003e\n\u003cli\u003eHood adjusters along front, and circumferential\u003c\/li\u003e\n\u003cli\u003eAdjustable draw cord hem \/ hem cinch\u003c\/li\u003e\n\u003cli\u003eWoven Softshell material 10k 10k\u003c\/li\u003e\n\u003cli\u003eDual chest zippered pockets\u003c\/li\u003e\n\u003cli\u003eWater resistant zippers\u003c\/li\u003e\n\u003cli\u003eChest zipper pocket\u003c\/li\u003e\n\u003cli\u003eRemovable hood\u003c\/li\u003e\n\u003cli\u003eArmpit zippers\u003c\/li\u003e\n\u003cli\u003eWrist gaiters\u003c\/li\u003e\n\u003c\/ul\u003e\n\u003cp\u003e\u003ca href=\"https:\/\/cdn.shopify.com\/s\/files\/1\/0317\/2194\/7271\/files\/509_Jacket_Size_guide.png?v=1691098218\" data-mce-href=\"https:\/\/cdn.shopify.com\/s\/files\/1\/0317\/2194\/7271\/files\/509_Jacket_Size_guide.png?v=1691098218\" target=\"_blank\"\u003eClick here for Size Guide\u003c\/a\u003e\u003c\/p\u003e","published_at":"2020-04-29T13:27:07-07:00","created_at":"2020-10-09T16:03:07-07:00","vendor":"509","type":"Jackets","tags":["100-250","509","BRAND_509","CASUAL","colour-red","colour-stealth","gender_mens","jackets","size-2xl","size-3xl","size-lg","size-md","size-sm","size-xl","W23\/24"],"price":21999,"price_min":21999,"price_max":21999,"available":true,"price_varies":false,"compare_at_price":0,"compare_at_price_min":0,"compare_at_price_max":0,"compare_at_price_varies":false,"variants":[{"id":44563184845032,"title":"Red \/ XS","option1":"Red","option2":"XS","option3":null,"sku":"F09004602-110-101","requires_shipping":true,"taxable":true,"featured_image":{"id":41751292281064,"product_id":5754741391523,"position":2,"created_at":"2023-10-04T14:19:59-07:00","updated_at":"2023-10-04T14:19:59-07:00","alt":null,"width":1200,"height":1200,"src":"\/\/www.revolutionpowersports.ca\/cdn\/shop\/products\/F09004602-XXX-101.01.jpg?v=1696454399","variant_ids":[44563184845032,44563184877800,44563184910568,44563184943336,44563184976104,44563185008872,44563185041640]},"available":false,"name":"509 Tactical Elite Softshell Jacket - Red \/ XS","public_title":"Red \/ XS","options":["Red","XS"],"price":21999,"weight":0,"compare_at_price":0,"inventory_management":"shopify","barcode":"840324908077","featured_media":{"alt":null,"id":34362963099880,"position":2,"preview_image":{"aspect_ratio":1.0,"height":1200,"width":1200,"src":"\/\/www.revolutionpowersports.ca\/cdn\/shop\/products\/F09004602-XXX-101.01.jpg?v=1696454399"}},"requires_selling_plan":false,"selling_plan_allocations":[]},{"id":44563184877800,"title":"Red \/ SM","option1":"Red","option2":"SM","option3":null,"sku":"F09004602-120-101","requires_shipping":true,"taxable":true,"featured_image":{"id":41751292281064,"product_id":5754741391523,"position":2,"created_at":"2023-10-04T14:19:59-07:00","updated_at":"2023-10-04T14:19:59-07:00","alt":null,"width":1200,"height":1200,"src":"\/\/www.revolutionpowersports.ca\/cdn\/shop\/products\/F09004602-XXX-101.01.jpg?v=1696454399","variant_ids":[44563184845032,44563184877800,44563184910568,44563184943336,44563184976104,44563185008872,44563185041640]},"available":false,"name":"509 Tactical Elite Softshell Jacket - Red \/ SM","public_title":"Red \/ SM","options":["Red","SM"],"price":21999,"weight":0,"compare_at_price":0,"inventory_management":"shopify","barcode":"840324908084","featured_media":{"alt":null,"id":34362963099880,"position":2,"preview_image":{"aspect_ratio":1.0,"height":1200,"width":1200,"src":"\/\/www.revolutionpowersports.ca\/cdn\/shop\/products\/F09004602-XXX-101.01.jpg?v=1696454399"}},"requires_selling_plan":false,"selling_plan_allocations":[]},{"id":44563184910568,"title":"Red \/ MD","option1":"Red","option2":"MD","option3":null,"sku":"F09004602-130-101","requires_shipping":true,"taxable":true,"featured_image":{"id":41751292281064,"product_id":5754741391523,"position":2,"created_at":"2023-10-04T14:19:59-07:00","updated_at":"2023-10-04T14:19:59-07:00","alt":null,"width":1200,"height":1200,"src":"\/\/www.revolutionpowersports.ca\/cdn\/shop\/products\/F09004602-XXX-101.01.jpg?v=1696454399","variant_ids":[44563184845032,44563184877800,44563184910568,44563184943336,44563184976104,44563185008872,44563185041640]},"available":true,"name":"509 Tactical Elite Softshell Jacket - Red \/ MD","public_title":"Red \/ MD","options":["Red","MD"],"price":21999,"weight":0,"compare_at_price":0,"inventory_management":"shopify","barcode":"840324908091","featured_media":{"alt":null,"id":34362963099880,"position":2,"preview_image":{"aspect_ratio":1.0,"height":1200,"width":1200,"src":"\/\/www.revolutionpowersports.ca\/cdn\/shop\/products\/F09004602-XXX-101.01.jpg?v=1696454399"}},"requires_selling_plan":false,"selling_plan_allocations":[]},{"id":44563184943336,"title":"Red \/ LG","option1":"Red","option2":"LG","option3":null,"sku":"F09004602-140-101","requires_shipping":true,"taxable":true,"featured_image":{"id":41751292281064,"product_id":5754741391523,"position":2,"created_at":"2023-10-04T14:19:59-07:00","updated_at":"2023-10-04T14:19:59-07:00","alt":null,"width":1200,"height":1200,"src":"\/\/www.revolutionpowersports.ca\/cdn\/shop\/products\/F09004602-XXX-101.01.jpg?v=1696454399","variant_ids":[44563184845032,44563184877800,44563184910568,44563184943336,44563184976104,44563185008872,44563185041640]},"available":true,"name":"509 Tactical Elite Softshell Jacket - Red \/ LG","public_title":"Red \/ LG","options":["Red","LG"],"price":21999,"weight":0,"compare_at_price":0,"inventory_management":"shopify","barcode":"840324908107","featured_media":{"alt":null,"id":34362963099880,"position":2,"preview_image":{"aspect_ratio":1.0,"height":1200,"width":1200,"src":"\/\/www.revolutionpowersports.ca\/cdn\/shop\/products\/F09004602-XXX-101.01.jpg?v=1696454399"}},"requires_selling_plan":false,"selling_plan_allocations":[]},{"id":44563184976104,"title":"Red \/ XL","option1":"Red","option2":"XL","option3":null,"sku":"F09004602-150-101","requires_shipping":true,"taxable":true,"featured_image":{"id":41751292281064,"product_id":5754741391523,"position":2,"created_at":"2023-10-04T14:19:59-07:00","updated_at":"2023-10-04T14:19:59-07:00","alt":null,"width":1200,"height":1200,"src":"\/\/www.revolutionpowersports.ca\/cdn\/shop\/products\/F09004602-XXX-101.01.jpg?v=1696454399","variant_ids":[44563184845032,44563184877800,44563184910568,44563184943336,44563184976104,44563185008872,44563185041640]},"available":true,"name":"509 Tactical Elite Softshell Jacket - Red \/ XL","public_title":"Red \/ XL","options":["Red","XL"],"price":21999,"weight":0,"compare_at_price":0,"inventory_management":"shopify","barcode":"840324908114","featured_media":{"alt":null,"id":34362963099880,"position":2,"preview_image":{"aspect_ratio":1.0,"height":1200,"width":1200,"src":"\/\/www.revolutionpowersports.ca\/cdn\/shop\/products\/F09004602-XXX-101.01.jpg?v=1696454399"}},"requires_selling_plan":false,"selling_plan_allocations":[]},{"id":44563185008872,"title":"Red \/ 2XL","option1":"Red","option2":"2XL","option3":null,"sku":"F09004602-160-101","requires_shipping":true,"taxable":true,"featured_image":{"id":41751292281064,"product_id":5754741391523,"position":2,"created_at":"2023-10-04T14:19:59-07:00","updated_at":"2023-10-04T14:19:59-07:00","alt":null,"width":1200,"height":1200,"src":"\/\/www.revolutionpowersports.ca\/cdn\/shop\/products\/F09004602-XXX-101.01.jpg?v=1696454399","variant_ids":[44563184845032,44563184877800,44563184910568,44563184943336,44563184976104,44563185008872,44563185041640]},"available":true,"name":"509 Tactical Elite Softshell Jacket - Red \/ 2XL","public_title":"Red \/ 2XL","options":["Red","2XL"],"price":21999,"weight":0,"compare_at_price":0,"inventory_management":"shopify","barcode":"840324908121","featured_media":{"alt":null,"id":34362963099880,"position":2,"preview_image":{"aspect_ratio":1.0,"height":1200,"width":1200,"src":"\/\/www.revolutionpowersports.ca\/cdn\/shop\/products\/F09004602-XXX-101.01.jpg?v=1696454399"}},"requires_selling_plan":false,"selling_plan_allocations":[]},{"id":44563185041640,"title":"Red \/ 3XL","option1":"Red","option2":"3XL","option3":null,"sku":"F09004602-170-101","requires_shipping":true,"taxable":true,"featured_image":{"id":41751292281064,"product_id":5754741391523,"position":2,"created_at":"2023-10-04T14:19:59-07:00","updated_at":"2023-10-04T14:19:59-07:00","alt":null,"width":1200,"height":1200,"src":"\/\/www.revolutionpowersports.ca\/cdn\/shop\/products\/F09004602-XXX-101.01.jpg?v=1696454399","variant_ids":[44563184845032,44563184877800,44563184910568,44563184943336,44563184976104,44563185008872,44563185041640]},"available":true,"name":"509 Tactical Elite Softshell Jacket - Red \/ 3XL","public_title":"Red \/ 3XL","options":["Red","3XL"],"price":21999,"weight":0,"compare_at_price":0,"inventory_management":"shopify","barcode":"840324908138","featured_media":{"alt":null,"id":34362963099880,"position":2,"preview_image":{"aspect_ratio":1.0,"height":1200,"width":1200,"src":"\/\/www.revolutionpowersports.ca\/cdn\/shop\/products\/F09004602-XXX-101.01.jpg?v=1696454399"}},"requires_selling_plan":false,"selling_plan_allocations":[]},{"id":44563185074408,"title":"Stealth \/ XS","option1":"Stealth","option2":"XS","option3":null,"sku":"F09004602-110-001","requires_shipping":true,"taxable":true,"featured_image":{"id":41751292248296,"product_id":5754741391523,"position":1,"created_at":"2023-10-04T14:19:59-07:00","updated_at":"2023-10-04T14:19:59-07:00","alt":null,"width":1200,"height":1200,"src":"\/\/www.revolutionpowersports.ca\/cdn\/shop\/products\/F09004602-XXX-001.01_cbf8318f-e9ec-4dda-9117-45f12956e916.jpg?v=1696454399","variant_ids":[44563185074408,44563185107176,44563185139944,44563185172712,44563185205480,44563185238248,44563185271016]},"available":false,"name":"509 Tactical Elite Softshell Jacket - Stealth \/ XS","public_title":"Stealth \/ XS","options":["Stealth","XS"],"price":21999,"weight":0,"compare_at_price":0,"inventory_management":"shopify","barcode":"840324908145","featured_media":{"alt":null,"id":34362963067112,"position":1,"preview_image":{"aspect_ratio":1.0,"height":1200,"width":1200,"src":"\/\/www.revolutionpowersports.ca\/cdn\/shop\/products\/F09004602-XXX-001.01_cbf8318f-e9ec-4dda-9117-45f12956e916.jpg?v=1696454399"}},"requires_selling_plan":false,"selling_plan_allocations":[]},{"id":44563185107176,"title":"Stealth \/ SM","option1":"Stealth","option2":"SM","option3":null,"sku":"F09004602-120-001","requires_shipping":true,"taxable":true,"featured_image":{"id":41751292248296,"product_id":5754741391523,"position":1,"created_at":"2023-10-04T14:19:59-07:00","updated_at":"2023-10-04T14:19:59-07:00","alt":null,"width":1200,"height":1200,"src":"\/\/www.revolutionpowersports.ca\/cdn\/shop\/products\/F09004602-XXX-001.01_cbf8318f-e9ec-4dda-9117-45f12956e916.jpg?v=1696454399","variant_ids":[44563185074408,44563185107176,44563185139944,44563185172712,44563185205480,44563185238248,44563185271016]},"available":true,"name":"509 Tactical Elite Softshell Jacket - Stealth \/ SM","public_title":"Stealth \/ SM","options":["Stealth","SM"],"price":21999,"weight":0,"compare_at_price":0,"inventory_management":"shopify","barcode":"840324908152","featured_media":{"alt":null,"id":34362963067112,"position":1,"preview_image":{"aspect_ratio":1.0,"height":1200,"width":1200,"src":"\/\/www.revolutionpowersports.ca\/cdn\/shop\/products\/F09004602-XXX-001.01_cbf8318f-e9ec-4dda-9117-45f12956e916.jpg?v=1696454399"}},"requires_selling_plan":false,"selling_plan_allocations":[]},{"id":44563185139944,"title":"Stealth \/ MD","option1":"Stealth","option2":"MD","option3":null,"sku":"F09004602-130-001","requires_shipping":true,"taxable":true,"featured_image":{"id":41751292248296,"product_id":5754741391523,"position":1,"created_at":"2023-10-04T14:19:59-07:00","updated_at":"2023-10-04T14:19:59-07:00","alt":null,"width":1200,"height":1200,"src":"\/\/www.revolutionpowersports.ca\/cdn\/shop\/products\/F09004602-XXX-001.01_cbf8318f-e9ec-4dda-9117-45f12956e916.jpg?v=1696454399","variant_ids":[44563185074408,44563185107176,44563185139944,44563185172712,44563185205480,44563185238248,44563185271016]},"available":true,"name":"509 Tactical Elite Softshell Jacket - Stealth \/ MD","public_title":"Stealth \/ MD","options":["Stealth","MD"],"price":21999,"weight":0,"compare_at_price":0,"inventory_management":"shopify","barcode":"840324908169","featured_media":{"alt":null,"id":34362963067112,"position":1,"preview_image":{"aspect_ratio":1.0,"height":1200,"width":1200,"src":"\/\/www.revolutionpowersports.ca\/cdn\/shop\/products\/F09004602-XXX-001.01_cbf8318f-e9ec-4dda-9117-45f12956e916.jpg?v=1696454399"}},"requires_selling_plan":false,"selling_plan_allocations":[]},{"id":44563185172712,"title":"Stealth \/ LG","option1":"Stealth","option2":"LG","option3":null,"sku":"F09004602-140-001","requires_shipping":true,"taxable":true,"featured_image":{"id":41751292248296,"product_id":5754741391523,"position":1,"created_at":"2023-10-04T14:19:59-07:00","updated_at":"2023-10-04T14:19:59-07:00","alt":null,"width":1200,"height":1200,"src":"\/\/www.revolutionpowersports.ca\/cdn\/shop\/products\/F09004602-XXX-001.01_cbf8318f-e9ec-4dda-9117-45f12956e916.jpg?v=1696454399","variant_ids":[44563185074408,44563185107176,44563185139944,44563185172712,44563185205480,44563185238248,44563185271016]},"available":true,"name":"509 Tactical Elite Softshell Jacket - Stealth \/ LG","public_title":"Stealth \/ LG","options":["Stealth","LG"],"price":21999,"weight":0,"compare_at_price":0,"inventory_management":"shopify","barcode":"840324908176","featured_media":{"alt":null,"id":34362963067112,"position":1,"preview_image":{"aspect_ratio":1.0,"height":1200,"width":1200,"src":"\/\/www.revolutionpowersports.ca\/cdn\/shop\/products\/F09004602-XXX-001.01_cbf8318f-e9ec-4dda-9117-45f12956e916.jpg?v=1696454399"}},"requires_selling_plan":false,"selling_plan_allocations":[]},{"id":44563185205480,"title":"Stealth \/ XL","option1":"Stealth","option2":"XL","option3":null,"sku":"F09004602-150-001","requires_shipping":true,"taxable":true,"featured_image":{"id":41751292248296,"product_id":5754741391523,"position":1,"created_at":"2023-10-04T14:19:59-07:00","updated_at":"2023-10-04T14:19:59-07:00","alt":null,"width":1200,"height":1200,"src":"\/\/www.revolutionpowersports.ca\/cdn\/shop\/products\/F09004602-XXX-001.01_cbf8318f-e9ec-4dda-9117-45f12956e916.jpg?v=1696454399","variant_ids":[44563185074408,44563185107176,44563185139944,44563185172712,44563185205480,44563185238248,44563185271016]},"available":true,"name":"509 Tactical Elite Softshell Jacket - Stealth \/ XL","public_title":"Stealth \/ XL","options":["Stealth","XL"],"price":21999,"weight":0,"compare_at_price":0,"inventory_management":"shopify","barcode":"840324908183","featured_media":{"alt":null,"id":34362963067112,"position":1,"preview_image":{"aspect_ratio":1.0,"height":1200,"width":1200,"src":"\/\/www.revolutionpowersports.ca\/cdn\/shop\/products\/F09004602-XXX-001.01_cbf8318f-e9ec-4dda-9117-45f12956e916.jpg?v=1696454399"}},"requires_selling_plan":false,"selling_plan_allocations":[]},{"id":44563185238248,"title":"Stealth \/ 2XL","option1":"Stealth","option2":"2XL","option3":null,"sku":"F09004602-160-001","requires_shipping":true,"taxable":true,"featured_image":{"id":41751292248296,"product_id":5754741391523,"position":1,"created_at":"2023-10-04T14:19:59-07:00","updated_at":"2023-10-04T14:19:59-07:00","alt":null,"width":1200,"height":1200,"src":"\/\/www.revolutionpowersports.ca\/cdn\/shop\/products\/F09004602-XXX-001.01_cbf8318f-e9ec-4dda-9117-45f12956e916.jpg?v=1696454399","variant_ids":[44563185074408,44563185107176,44563185139944,44563185172712,44563185205480,44563185238248,44563185271016]},"available":true,"name":"509 Tactical Elite Softshell Jacket - Stealth \/ 2XL","public_title":"Stealth \/ 2XL","options":["Stealth","2XL"],"price":21999,"weight":0,"compare_at_price":0,"inventory_management":"shopify","barcode":"840324908190","featured_media":{"alt":null,"id":34362963067112,"position":1,"preview_image":{"aspect_ratio":1.0,"height":1200,"width":1200,"src":"\/\/www.revolutionpowersports.ca\/cdn\/shop\/products\/F09004602-XXX-001.01_cbf8318f-e9ec-4dda-9117-45f12956e916.jpg?v=1696454399"}},"requires_selling_plan":false,"selling_plan_allocations":[]},{"id":44563185271016,"title":"Stealth \/ 3XL","option1":"Stealth","option2":"3XL","option3":null,"sku":"F09004602-170-001","requires_shipping":true,"taxable":true,"featured_image":{"id":41751292248296,"product_id":5754741391523,"position":1,"created_at":"2023-10-04T14:19:59-07:00","updated_at":"2023-10-04T14:19:59-07:00","alt":null,"width":1200,"height":1200,"src":"\/\/www.revolutionpowersports.ca\/cdn\/shop\/products\/F09004602-XXX-001.01_cbf8318f-e9ec-4dda-9117-45f12956e916.jpg?v=1696454399","variant_ids":[44563185074408,44563185107176,44563185139944,44563185172712,44563185205480,44563185238248,44563185271016]},"available":true,"name":"509 Tactical Elite Softshell Jacket - Stealth \/ 3XL","public_title":"Stealth \/ 3XL","options":["Stealth","3XL"],"price":21999,"weight":0,"compare_at_price":0,"inventory_management":"shopify","barcode":"840324908206","featured_media":{"alt":null,"id":34362963067112,"position":1,"preview_image":{"aspect_ratio":1.0,"height":1200,"width":1200,"src":"\/\/www.revolutionpowersports.ca\/cdn\/shop\/products\/F09004602-XXX-001.01_cbf8318f-e9ec-4dda-9117-45f12956e916.jpg?v=1696454399"}},"requires_selling_plan":false,"selling_plan_allocations":[]}],"images":["\/\/www.revolutionpowersports.ca\/cdn\/shop\/products\/F09004602-XXX-001.01_cbf8318f-e9ec-4dda-9117-45f12956e916.jpg?v=1696454399","\/\/www.revolutionpowersports.ca\/cdn\/shop\/products\/F09004602-XXX-101.01.jpg?v=1696454399","\/\/www.revolutionpowersports.ca\/cdn\/shop\/products\/F09004602-XXX-101.02.jpg?v=1696454399"],"featured_image":"\/\/www.revolutionpowersports.ca\/cdn\/shop\/products\/F09004602-XXX-001.01_cbf8318f-e9ec-4dda-9117-45f12956e916.jpg?v=1696454399","options":["Colour","Size"],"media":[{"alt":null,"id":34362963067112,"position":1,"preview_image":{"aspect_ratio":1.0,"height":1200,"width":1200,"src":"\/\/www.revolutionpowersports.ca\/cdn\/shop\/products\/F09004602-XXX-001.01_cbf8318f-e9ec-4dda-9117-45f12956e916.jpg?v=1696454399"},"aspect_ratio":1.0,"height":1200,"media_type":"image","src":"\/\/www.revolutionpowersports.ca\/cdn\/shop\/products\/F09004602-XXX-001.01_cbf8318f-e9ec-4dda-9117-45f12956e916.jpg?v=1696454399","width":1200},{"alt":null,"id":34362963099880,"position":2,"preview_image":{"aspect_ratio":1.0,"height":1200,"width":1200,"src":"\/\/www.revolutionpowersports.ca\/cdn\/shop\/products\/F09004602-XXX-101.01.jpg?v=1696454399"},"aspect_ratio":1.0,"height":1200,"media_type":"image","src":"\/\/www.revolutionpowersports.ca\/cdn\/shop\/products\/F09004602-XXX-101.01.jpg?v=1696454399","width":1200},{"alt":null,"id":34362963132648,"position":3,"preview_image":{"aspect_ratio":1.0,"height":1200,"width":1200,"src":"\/\/www.revolutionpowersports.ca\/cdn\/shop\/products\/F09004602-XXX-101.02.jpg?v=1696454399"},"aspect_ratio":1.0,"height":1200,"media_type":"image","src":"\/\/www.revolutionpowersports.ca\/cdn\/shop\/products\/F09004602-XXX-101.02.jpg?v=1696454399","width":1200}],"requires_selling_plan":false,"selling_plan_groups":[],"content":"\u003cp\u003eOne of the most versatile pieces 509 makes, the 509 Tactical Elite Softshell Jacket combines lightweight warmth with rugged water-repellent and wind-blocking performance. This jacket's style and function stretches (literally) between on and off-snow pursuits making it a perfect choice for riding in mild conditions. Features like a removable\/adjustable hood and zippered underarm vents supercharge its overall versatility, making this jacket one you'll wear to work and the trail.\u003c\/p\u003e\n\u003cp\u003e\u003cstrong\u003eDetails\u003c\/strong\u003e:\u003c\/p\u003e\n\u003cul\u003e\n\u003cli\u003eHood adjusters along front, and circumferential\u003c\/li\u003e\n\u003cli\u003eAdjustable draw cord hem \/ hem cinch\u003c\/li\u003e\n\u003cli\u003eWoven Softshell material 10k 10k\u003c\/li\u003e\n\u003cli\u003eDual chest zippered pockets\u003c\/li\u003e\n\u003cli\u003eWater resistant zippers\u003c\/li\u003e\n\u003cli\u003eChest zipper pocket\u003c\/li\u003e\n\u003cli\u003eRemovable hood\u003c\/li\u003e\n\u003cli\u003eArmpit zippers\u003c\/li\u003e\n\u003cli\u003eWrist gaiters\u003c\/li\u003e\n\u003c\/ul\u003e\n\u003cp\u003e\u003ca href=\"https:\/\/cdn.shopify.com\/s\/files\/1\/0317\/2194\/7271\/files\/509_Jacket_Size_guide.png?v=1691098218\" data-mce-href=\"https:\/\/cdn.shopify.com\/s\/files\/1\/0317\/2194\/7271\/files\/509_Jacket_Size_guide.png?v=1691098218\" target=\"_blank\"\u003eClick here for Size Guide\u003c\/a\u003e\u003c\/p\u003e"}
Quick View
{"id":6103937024163,"title":"509 Risers Sunglasses","handle":"509-risers-sunglasses","description":"\u003cp\u003e\u003cspan\u003eThe 509 Risers Sunglasses offer a timeless look that's an instant classic. Like all 509 sunglasses, the Risers are inspired by our unique lifestyle. We go hard, get dirty, and demand sunglasses that can keep up. Featuring Polarized FUSION 5 lenses and shockingly lightweight, comfortable, and tough TR90 Swiss thermoplastic frames, 509 sunglasses are simply built better.\u003c\/span\u003e\u003c\/p\u003e\n\u003cp\u003e\u003cspan\u003e\u003cstrong\u003eDetails\u003c\/strong\u003e:\u003c\/span\u003e\u003c\/p\u003e\n\u003cul\u003e\n\u003cli\u003ePolarized FUSION 5 lens\u003c\/li\u003e\n\u003cli\u003eLightweight\u003c\/li\u003e\n\u003cli\u003eAntiscratch coating\u003c\/li\u003e\n\u003cli\u003eTR90 frame\u003c\/li\u003e\n\u003cli\u003eDurable metal spring hinge\u003c\/li\u003e\n\u003cli\u003eSoft storage pouch\u003c\/li\u003e\n\u003c\/ul\u003e","published_at":"2021-02-23T10:52:14-08:00","created_at":"2021-02-23T10:52:22-08:00","vendor":"509","type":"Sunglasses","tags":["50-100","509","BRAND_509","CASUAL","colour-black-sand","colour-dark-ops","colour-sci-fi-green","colour-speedsta-black","colour-speedsta-mint-shifter","colour-stealth","S23","sunglasses","W22\/23","W23\/24"],"price":6999,"price_min":6999,"price_max":6999,"available":true,"price_varies":false,"compare_at_price":0,"compare_at_price_min":0,"compare_at_price_max":0,"compare_at_price_varies":false,"variants":[{"id":44113402953960,"title":"Dark Ops","option1":"Dark Ops","option2":null,"option3":null,"sku":"F02010000-000-001","requires_shipping":true,"taxable":true,"featured_image":{"id":41751189782760,"product_id":6103937024163,"position":7,"created_at":"2023-10-04T14:04:56-07:00","updated_at":"2023-10-04T14:04:56-07:00","alt":null,"width":1200,"height":1200,"src":"\/\/www.revolutionpowersports.ca\/cdn\/shop\/products\/F02010000-000-001_1_4f222ca1-af02-4284-8e5d-0c3dc5451523.jpg?v=1696453496","variant_ids":[44113402953960]},"available":true,"name":"509 Risers Sunglasses - Dark Ops","public_title":"Dark Ops","options":["Dark Ops"],"price":6999,"weight":0,"compare_at_price":0,"inventory_management":"shopify","barcode":"843614154635","featured_media":{"alt":null,"id":34362856800488,"position":7,"preview_image":{"aspect_ratio":1.0,"height":1200,"width":1200,"src":"\/\/www.revolutionpowersports.ca\/cdn\/shop\/products\/F02010000-000-001_1_4f222ca1-af02-4284-8e5d-0c3dc5451523.jpg?v=1696453496"}},"requires_selling_plan":false,"selling_plan_allocations":[]},{"id":42531019063528,"title":"Black Sand","option1":"Black Sand","option2":null,"option3":null,"sku":"F02010000-000-003","requires_shipping":true,"taxable":true,"featured_image":{"id":41751189618920,"product_id":6103937024163,"position":2,"created_at":"2023-10-04T14:04:56-07:00","updated_at":"2023-10-04T14:04:56-07:00","alt":null,"width":1200,"height":1200,"src":"\/\/www.revolutionpowersports.ca\/cdn\/shop\/products\/F02010000-000-003_9f502396-42b2-4b83-b65d-05ed8dc155ce.jpg?v=1696453496","variant_ids":[42531019063528]},"available":false,"name":"509 Risers Sunglasses - Black Sand","public_title":"Black Sand","options":["Black Sand"],"price":6999,"weight":0,"compare_at_price":null,"inventory_management":"shopify","barcode":"843614167604","featured_media":{"alt":null,"id":34362856636648,"position":2,"preview_image":{"aspect_ratio":1.0,"height":1200,"width":1200,"src":"\/\/www.revolutionpowersports.ca\/cdn\/shop\/products\/F02010000-000-003_9f502396-42b2-4b83-b65d-05ed8dc155ce.jpg?v=1696453496"}},"requires_selling_plan":false,"selling_plan_allocations":[]},{"id":44113402921192,"title":"Stealth","option1":"Stealth","option2":null,"option3":null,"sku":"F02010000-000-002","requires_shipping":true,"taxable":true,"featured_image":{"id":41751189651688,"product_id":6103937024163,"position":3,"created_at":"2023-10-04T14:04:56-07:00","updated_at":"2023-10-04T14:04:56-07:00","alt":null,"width":1200,"height":1200,"src":"\/\/www.revolutionpowersports.ca\/cdn\/shop\/products\/F02010000-000-002.02_22ae82ac-13f1-455e-a252-7040c4a315ed.jpg?v=1696453496","variant_ids":[44113402921192]},"available":true,"name":"509 Risers Sunglasses - Stealth","public_title":"Stealth","options":["Stealth"],"price":6999,"weight":0,"compare_at_price":0,"inventory_management":"shopify","barcode":"843614154666","featured_media":{"alt":null,"id":34362856669416,"position":3,"preview_image":{"aspect_ratio":1.0,"height":1200,"width":1200,"src":"\/\/www.revolutionpowersports.ca\/cdn\/shop\/products\/F02010000-000-002.02_22ae82ac-13f1-455e-a252-7040c4a315ed.jpg?v=1696453496"}},"requires_selling_plan":false,"selling_plan_allocations":[]},{"id":44563164528872,"title":"Speedsta Black","option1":"Speedsta Black","option2":null,"option3":null,"sku":"F02010000-000-004","requires_shipping":true,"taxable":true,"featured_image":{"id":41751189815528,"product_id":6103937024163,"position":8,"created_at":"2023-10-04T14:04:56-07:00","updated_at":"2023-10-04T14:04:56-07:00","alt":null,"width":1200,"height":1200,"src":"\/\/www.revolutionpowersports.ca\/cdn\/shop\/products\/F02010000-000-004_44407cfc-6110-4859-b4c7-5271fd4b5df0.jpg?v=1696453496","variant_ids":[44563164528872]},"available":true,"name":"509 Risers Sunglasses - Speedsta Black","public_title":"Speedsta Black","options":["Speedsta Black"],"price":6999,"weight":0,"compare_at_price":0,"inventory_management":"shopify","barcode":"","featured_media":{"alt":null,"id":34362856833256,"position":8,"preview_image":{"aspect_ratio":1.0,"height":1200,"width":1200,"src":"\/\/www.revolutionpowersports.ca\/cdn\/shop\/products\/F02010000-000-004_44407cfc-6110-4859-b4c7-5271fd4b5df0.jpg?v=1696453496"}},"requires_selling_plan":false,"selling_plan_allocations":[]},{"id":44563164561640,"title":"Speedsta Mint Shifter","option1":"Speedsta Mint Shifter","option2":null,"option3":null,"sku":"F02010000-000-303","requires_shipping":true,"taxable":true,"featured_image":{"id":41751189848296,"product_id":6103937024163,"position":9,"created_at":"2023-10-04T14:04:56-07:00","updated_at":"2023-10-04T14:04:56-07:00","alt":null,"width":1200,"height":1200,"src":"\/\/www.revolutionpowersports.ca\/cdn\/shop\/products\/F02010000-000-303_87de7ba9-546f-4f35-8987-45af77f8929c.jpg?v=1696453496","variant_ids":[44563164561640]},"available":true,"name":"509 Risers Sunglasses - Speedsta Mint Shifter","public_title":"Speedsta Mint Shifter","options":["Speedsta Mint Shifter"],"price":6999,"weight":0,"compare_at_price":0,"inventory_management":"shopify","barcode":"","featured_media":{"alt":null,"id":34362856866024,"position":9,"preview_image":{"aspect_ratio":1.0,"height":1200,"width":1200,"src":"\/\/www.revolutionpowersports.ca\/cdn\/shop\/products\/F02010000-000-303_87de7ba9-546f-4f35-8987-45af77f8929c.jpg?v=1696453496"}},"requires_selling_plan":false,"selling_plan_allocations":[]},{"id":44563164594408,"title":"Sci-Fi Green","option1":"Sci-Fi Green","option2":null,"option3":null,"sku":"F02010000-000-302","requires_shipping":true,"taxable":true,"featured_image":{"id":41751189881064,"product_id":6103937024163,"position":10,"created_at":"2023-10-04T14:04:56-07:00","updated_at":"2023-10-04T14:04:56-07:00","alt":null,"width":1200,"height":1200,"src":"\/\/www.revolutionpowersports.ca\/cdn\/shop\/products\/F02010000-000-302_b1db4c16-d062-4938-9c59-3fa1c732e6cb.jpg?v=1696453496","variant_ids":[44563164594408]},"available":true,"name":"509 Risers Sunglasses - Sci-Fi Green","public_title":"Sci-Fi Green","options":["Sci-Fi Green"],"price":6999,"weight":0,"compare_at_price":0,"inventory_management":"shopify","barcode":"-","featured_media":{"alt":null,"id":34362856898792,"position":10,"preview_image":{"aspect_ratio":1.0,"height":1200,"width":1200,"src":"\/\/www.revolutionpowersports.ca\/cdn\/shop\/products\/F02010000-000-302_b1db4c16-d062-4938-9c59-3fa1c732e6cb.jpg?v=1696453496"}},"requires_selling_plan":false,"selling_plan_allocations":[]}],"images":["\/\/www.revolutionpowersports.ca\/cdn\/shop\/products\/F02010000-000-001.02_5f805d1b-6c06-4054-b7e9-5f1e63097500.jpg?v=1696453496","\/\/www.revolutionpowersports.ca\/cdn\/shop\/products\/F02010000-000-003_9f502396-42b2-4b83-b65d-05ed8dc155ce.jpg?v=1696453496","\/\/www.revolutionpowersports.ca\/cdn\/shop\/products\/F02010000-000-002.02_22ae82ac-13f1-455e-a252-7040c4a315ed.jpg?v=1696453496","\/\/www.revolutionpowersports.ca\/cdn\/shop\/products\/F02010000-000-601_cd228c46-0c2f-449d-9eaa-1b93f42cbe82.jpg?v=1696453496","\/\/www.revolutionpowersports.ca\/cdn\/shop\/products\/F02010000-000-203.jpg?v=1696453496","\/\/www.revolutionpowersports.ca\/cdn\/shop\/products\/F02010000-000-002.jpg?v=1696453496","\/\/www.revolutionpowersports.ca\/cdn\/shop\/products\/F02010000-000-001_1_4f222ca1-af02-4284-8e5d-0c3dc5451523.jpg?v=1696453496","\/\/www.revolutionpowersports.ca\/cdn\/shop\/products\/F02010000-000-004_44407cfc-6110-4859-b4c7-5271fd4b5df0.jpg?v=1696453496","\/\/www.revolutionpowersports.ca\/cdn\/shop\/products\/F02010000-000-303_87de7ba9-546f-4f35-8987-45af77f8929c.jpg?v=1696453496","\/\/www.revolutionpowersports.ca\/cdn\/shop\/products\/F02010000-000-302_b1db4c16-d062-4938-9c59-3fa1c732e6cb.jpg?v=1696453496"],"featured_image":"\/\/www.revolutionpowersports.ca\/cdn\/shop\/products\/F02010000-000-001.02_5f805d1b-6c06-4054-b7e9-5f1e63097500.jpg?v=1696453496","options":["Colour"],"media":[{"alt":null,"id":34362856603880,"position":1,"preview_image":{"aspect_ratio":1.0,"height":1200,"width":1200,"src":"\/\/www.revolutionpowersports.ca\/cdn\/shop\/products\/F02010000-000-001.02_5f805d1b-6c06-4054-b7e9-5f1e63097500.jpg?v=1696453496"},"aspect_ratio":1.0,"height":1200,"media_type":"image","src":"\/\/www.revolutionpowersports.ca\/cdn\/shop\/products\/F02010000-000-001.02_5f805d1b-6c06-4054-b7e9-5f1e63097500.jpg?v=1696453496","width":1200},{"alt":null,"id":34362856636648,"position":2,"preview_image":{"aspect_ratio":1.0,"height":1200,"width":1200,"src":"\/\/www.revolutionpowersports.ca\/cdn\/shop\/products\/F02010000-000-003_9f502396-42b2-4b83-b65d-05ed8dc155ce.jpg?v=1696453496"},"aspect_ratio":1.0,"height":1200,"media_type":"image","src":"\/\/www.revolutionpowersports.ca\/cdn\/shop\/products\/F02010000-000-003_9f502396-42b2-4b83-b65d-05ed8dc155ce.jpg?v=1696453496","width":1200},{"alt":null,"id":34362856669416,"position":3,"preview_image":{"aspect_ratio":1.0,"height":1200,"width":1200,"src":"\/\/www.revolutionpowersports.ca\/cdn\/shop\/products\/F02010000-000-002.02_22ae82ac-13f1-455e-a252-7040c4a315ed.jpg?v=1696453496"},"aspect_ratio":1.0,"height":1200,"media_type":"image","src":"\/\/www.revolutionpowersports.ca\/cdn\/shop\/products\/F02010000-000-002.02_22ae82ac-13f1-455e-a252-7040c4a315ed.jpg?v=1696453496","width":1200},{"alt":null,"id":34362856702184,"position":4,"preview_image":{"aspect_ratio":1.0,"height":1200,"width":1200,"src":"\/\/www.revolutionpowersports.ca\/cdn\/shop\/products\/F02010000-000-601_cd228c46-0c2f-449d-9eaa-1b93f42cbe82.jpg?v=1696453496"},"aspect_ratio":1.0,"height":1200,"media_type":"image","src":"\/\/www.revolutionpowersports.ca\/cdn\/shop\/products\/F02010000-000-601_cd228c46-0c2f-449d-9eaa-1b93f42cbe82.jpg?v=1696453496","width":1200},{"alt":null,"id":34362856734952,"position":5,"preview_image":{"aspect_ratio":1.0,"height":1200,"width":1200,"src":"\/\/www.revolutionpowersports.ca\/cdn\/shop\/products\/F02010000-000-203.jpg?v=1696453496"},"aspect_ratio":1.0,"height":1200,"media_type":"image","src":"\/\/www.revolutionpowersports.ca\/cdn\/shop\/products\/F02010000-000-203.jpg?v=1696453496","width":1200},{"alt":null,"id":34362856767720,"position":6,"preview_image":{"aspect_ratio":1.0,"height":1200,"width":1200,"src":"\/\/www.revolutionpowersports.ca\/cdn\/shop\/products\/F02010000-000-002.jpg?v=1696453496"},"aspect_ratio":1.0,"height":1200,"media_type":"image","src":"\/\/www.revolutionpowersports.ca\/cdn\/shop\/products\/F02010000-000-002.jpg?v=1696453496","width":1200},{"alt":null,"id":34362856800488,"position":7,"preview_image":{"aspect_ratio":1.0,"height":1200,"width":1200,"src":"\/\/www.revolutionpowersports.ca\/cdn\/shop\/products\/F02010000-000-001_1_4f222ca1-af02-4284-8e5d-0c3dc5451523.jpg?v=1696453496"},"aspect_ratio":1.0,"height":1200,"media_type":"image","src":"\/\/www.revolutionpowersports.ca\/cdn\/shop\/products\/F02010000-000-001_1_4f222ca1-af02-4284-8e5d-0c3dc5451523.jpg?v=1696453496","width":1200},{"alt":null,"id":34362856833256,"position":8,"preview_image":{"aspect_ratio":1.0,"height":1200,"width":1200,"src":"\/\/www.revolutionpowersports.ca\/cdn\/shop\/products\/F02010000-000-004_44407cfc-6110-4859-b4c7-5271fd4b5df0.jpg?v=1696453496"},"aspect_ratio":1.0,"height":1200,"media_type":"image","src":"\/\/www.revolutionpowersports.ca\/cdn\/shop\/products\/F02010000-000-004_44407cfc-6110-4859-b4c7-5271fd4b5df0.jpg?v=1696453496","width":1200},{"alt":null,"id":34362856866024,"position":9,"preview_image":{"aspect_ratio":1.0,"height":1200,"width":1200,"src":"\/\/www.revolutionpowersports.ca\/cdn\/shop\/products\/F02010000-000-303_87de7ba9-546f-4f35-8987-45af77f8929c.jpg?v=1696453496"},"aspect_ratio":1.0,"height":1200,"media_type":"image","src":"\/\/www.revolutionpowersports.ca\/cdn\/shop\/products\/F02010000-000-303_87de7ba9-546f-4f35-8987-45af77f8929c.jpg?v=1696453496","width":1200},{"alt":null,"id":34362856898792,"position":10,"preview_image":{"aspect_ratio":1.0,"height":1200,"width":1200,"src":"\/\/www.revolutionpowersports.ca\/cdn\/shop\/products\/F02010000-000-302_b1db4c16-d062-4938-9c59-3fa1c732e6cb.jpg?v=1696453496"},"aspect_ratio":1.0,"height":1200,"media_type":"image","src":"\/\/www.revolutionpowersports.ca\/cdn\/shop\/products\/F02010000-000-302_b1db4c16-d062-4938-9c59-3fa1c732e6cb.jpg?v=1696453496","width":1200}],"requires_selling_plan":false,"selling_plan_groups":[],"content":"\u003cp\u003e\u003cspan\u003eThe 509 Risers Sunglasses offer a timeless look that's an instant classic. Like all 509 sunglasses, the Risers are inspired by our unique lifestyle. We go hard, get dirty, and demand sunglasses that can keep up. Featuring Polarized FUSION 5 lenses and shockingly lightweight, comfortable, and tough TR90 Swiss thermoplastic frames, 509 sunglasses are simply built better.\u003c\/span\u003e\u003c\/p\u003e\n\u003cp\u003e\u003cspan\u003e\u003cstrong\u003eDetails\u003c\/strong\u003e:\u003c\/span\u003e\u003c\/p\u003e\n\u003cul\u003e\n\u003cli\u003ePolarized FUSION 5 lens\u003c\/li\u003e\n\u003cli\u003eLightweight\u003c\/li\u003e\n\u003cli\u003eAntiscratch coating\u003c\/li\u003e\n\u003cli\u003eTR90 frame\u003c\/li\u003e\n\u003cli\u003eDurable metal spring hinge\u003c\/li\u003e\n\u003cli\u003eSoft storage pouch\u003c\/li\u003e\n\u003c\/ul\u003e"}